The16th edition of Drawing Now Art Fair celebrates the exceptional nature of some contemporary proposals through the Parallax route!
In March 2023, a new circuit will be initiated within the various spaces of the fair.
Entitled Parallax, this new proposal will allow visitors a different look at the work of artists with a particularly innovative work that deserves context.
The concept
Parallax refers to the effect that the position of the observer has on the object being observed. Over time, we change our perspective on history, which not only gives more color to the past, but also to the present, and, eventually, to the future.
Thus, the Parallax journey is not simply an incursion into the past, but also an awareness of the exceptional or paradigmatic character of certain contemporary proposals. This allows visitors to open their eyes to drawing and contemporary art, through it, in a more informed way.
Thus we can "make history" by mobilizing visitors, professional or amateur, around a work whose exceptional character could have gone unnoticed.
The Parallaxe tour thus proposes works that can enrich our view of contemporary drawing, broadening the horizon of this rich discipline.
Like what:
— Drawing bringing another look at the known work of an artist, group, movement;
— New drawing processes or surprising, idiosyncratic use of a drawing technique;
— Work exploring another medium through drawing or vice versa;
— Work of drawing remarkable for the duration of its production, or its size, or its privileged vision on a trend of contemporary creation, whether from a technical or thematic point of view.
The selection committee
Joana P. R. Neves, artistic director of the fair, accompanied by Hélène Guenin, director of MAMAC, and Loïc Le Gall, director of Passerelle Centre d'art contemporain in Brest, selected the works from the Parallaxe route among the proposals of the selected galleries.
Joana P. R. Neves,
Artistic Director of the fair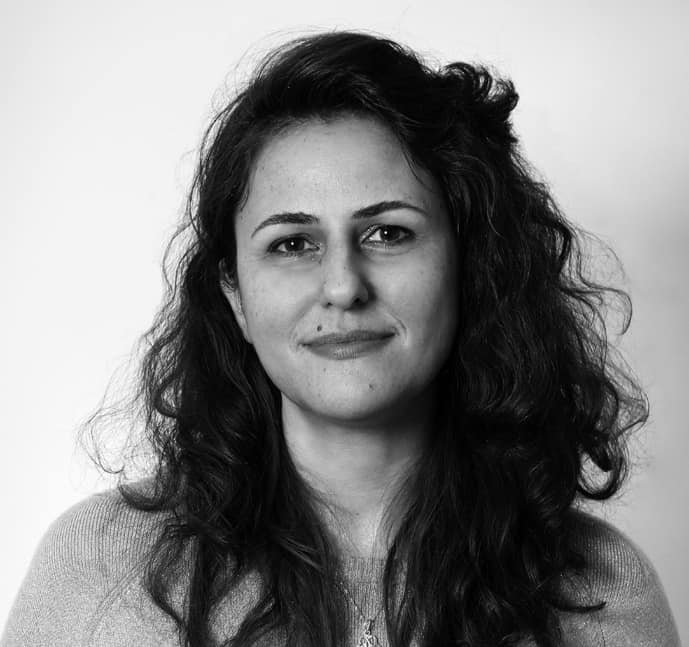 Portrait of Joana P. R. Neves © Grégoire Avenel, Cool Hunt Paris
Hélène Guenin,
Director of MAMAC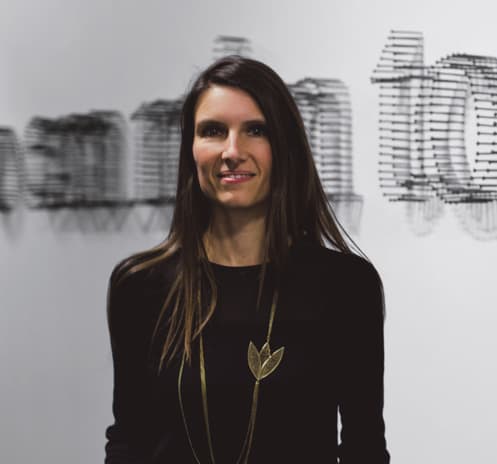 Portrait of Hélène Guenin in front of Marco Godinho, Tenho em mim todos os sonhos do mundo ("I carry within me all the dreams of the world"), 2007-2016. MAMAC, 2016. © Photo by Karolina Kodlubaj, 2016
Loïc Le Gall,
Director of Passerelle Centre d'art contemporain in Brest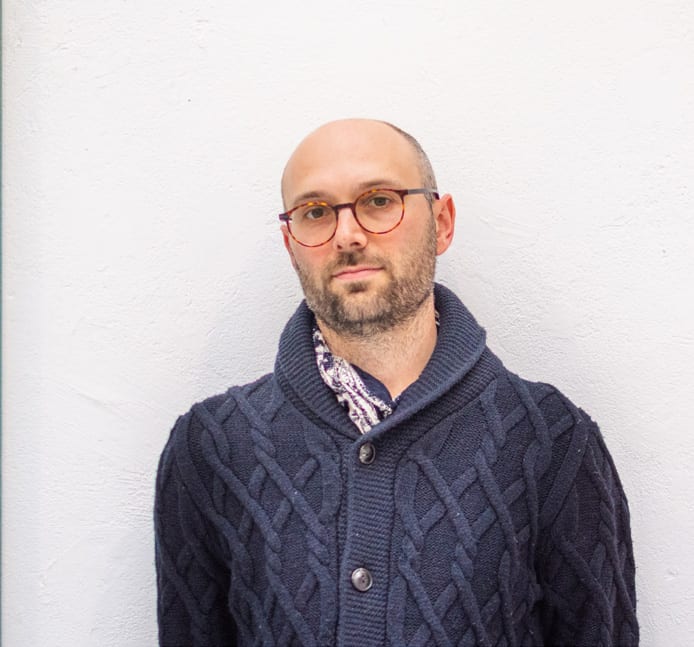 Portrait of Loic Le Gall © DR
The list of selected works
at the Parallaxe course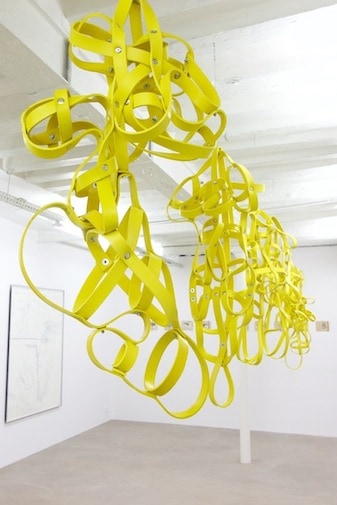 Alberta Pane Gallery
Michelangelo Penso
General Sector
Michelangelo Penso works with volume and emptiness by defining three-dimensional spaces from lines and not with planes that delimit them. His works, inspired by science and biology, represent exoskeletons of bacteria. The aesthetics of Michelangelo Penso's work populated by macro and micro-organisms draws its inspiration from scientific iconography, especially that coming from mathematics, genetics and astrophysics. His works, created from materials of industrial origin such as polyester straps, rubber, resin or aluminum, evoke DNA chains as well as constellations and planetary systems.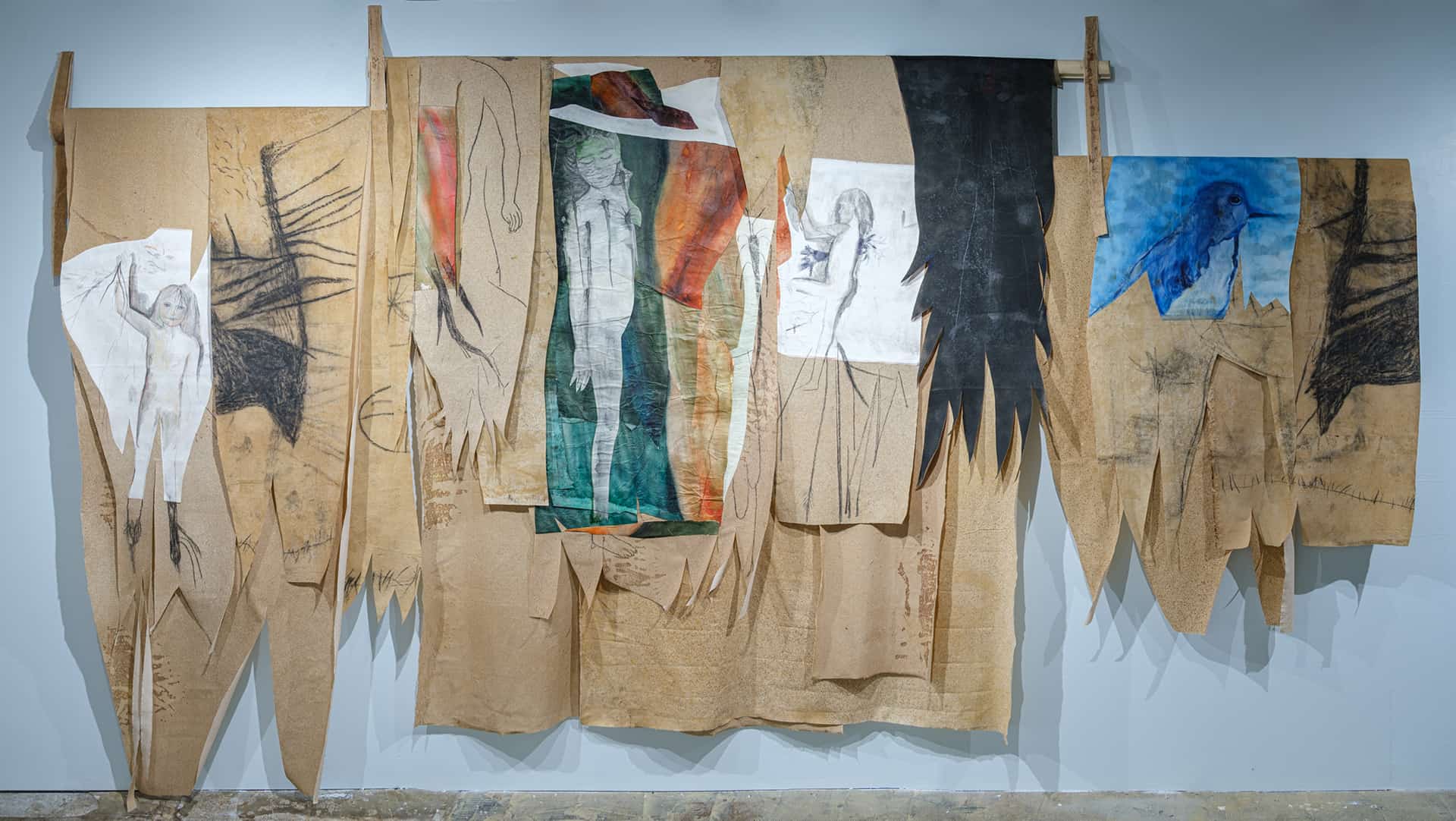 Analix Forever
Eva Magyarosi
Insight Room
Yellow Soil refers to childhood memories, drawings the artist made in the yellow earth and sand on the mound behind her home, objects she hid there and the first written document associated with magic that turns out to be a roll of paper found in Egypt at the time of Pharaoh Kheops.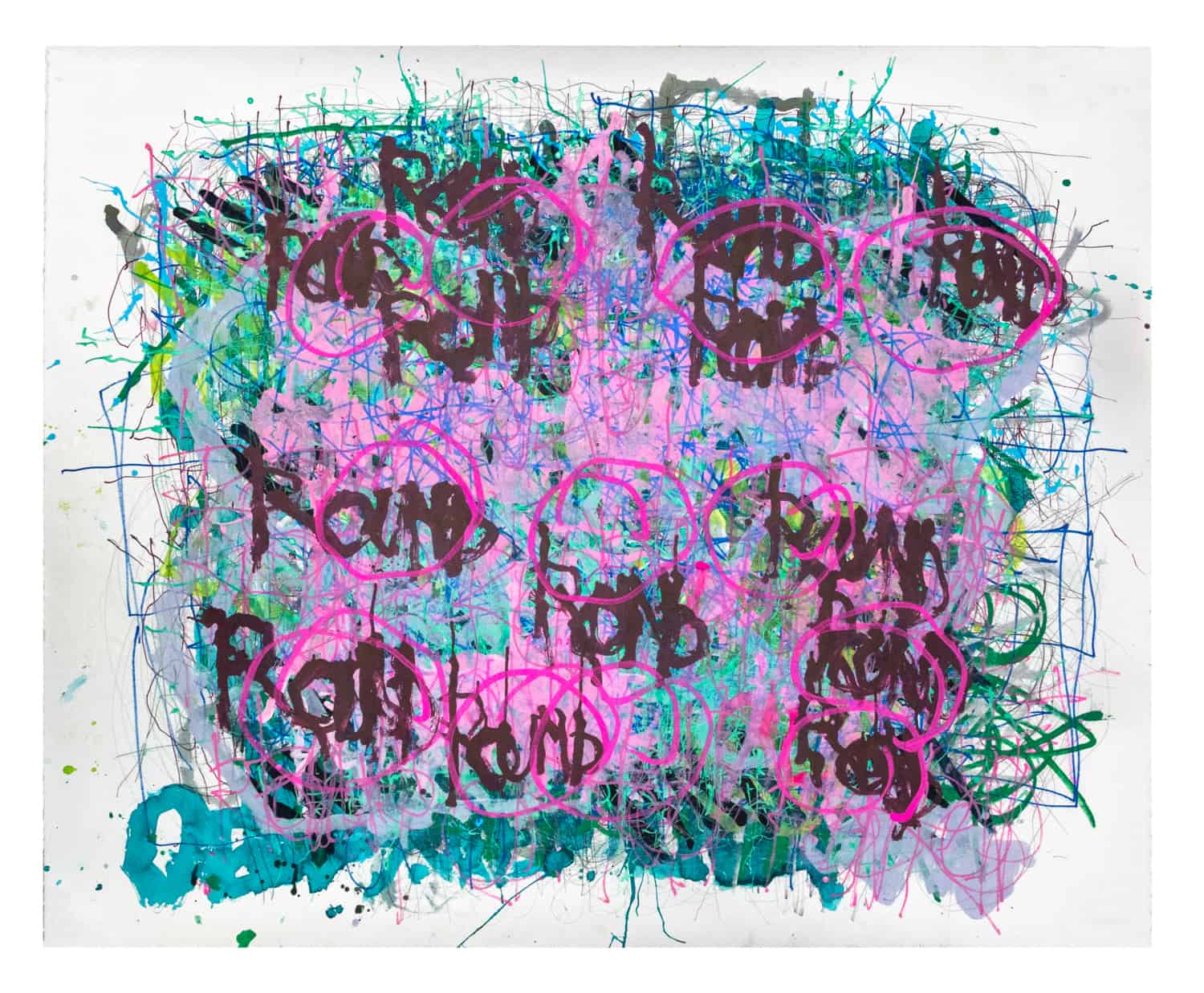 Creative Growth
Dan Miller
General Sector
Dan Miller's works are composed of obsessive superimpositions of words and images that often go as far as abstraction. Each work contains a written record of Miller's interests in hardware, light bulbs, electrical outlets and familiar people, but only a few words are identified in its final phase. Largely non-verbal, Miller learned early on to write words and numbers to communicate. This has influenced his artistic practice, transforming text into graphic elements and employing abstract visual language as a tool for research and expression.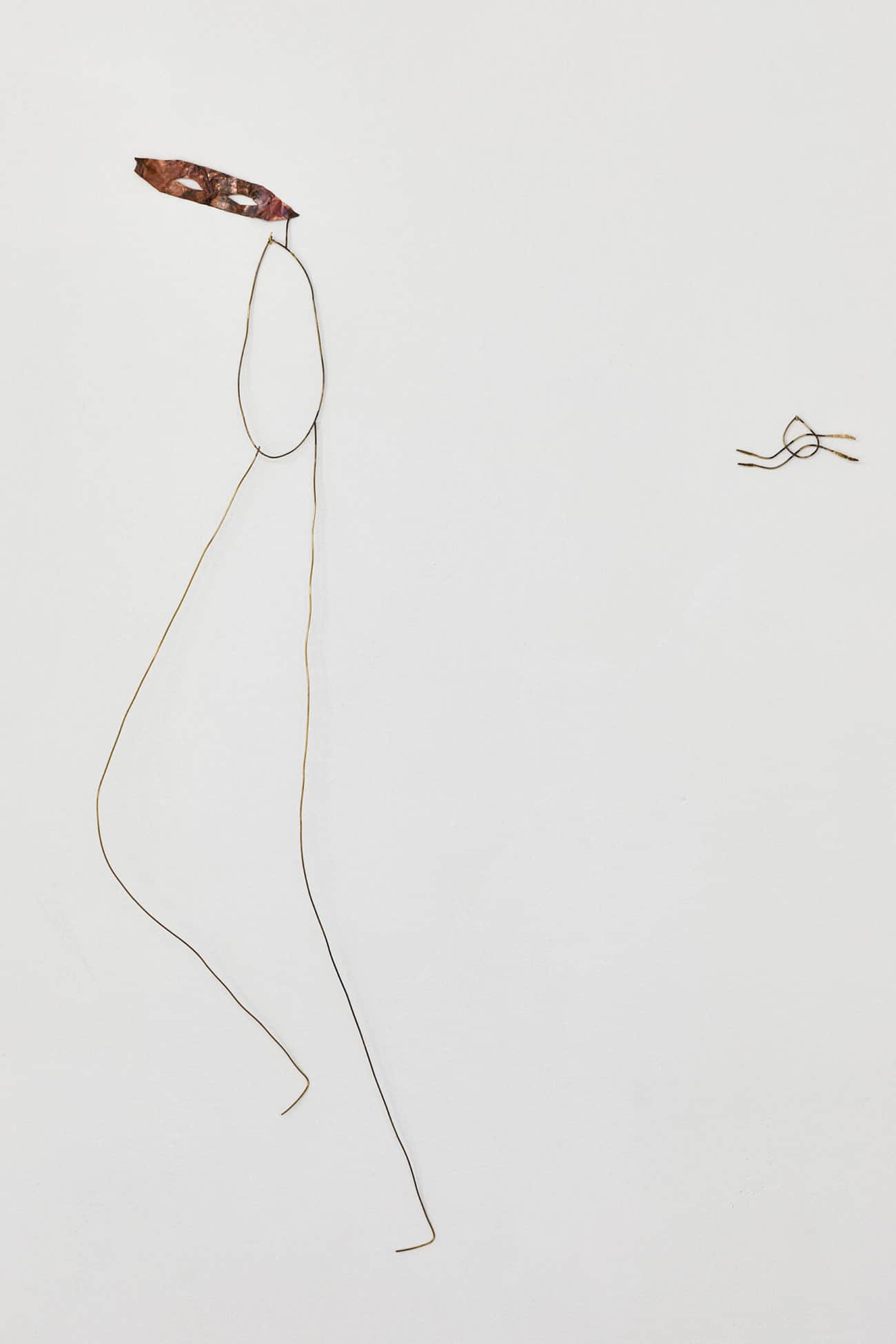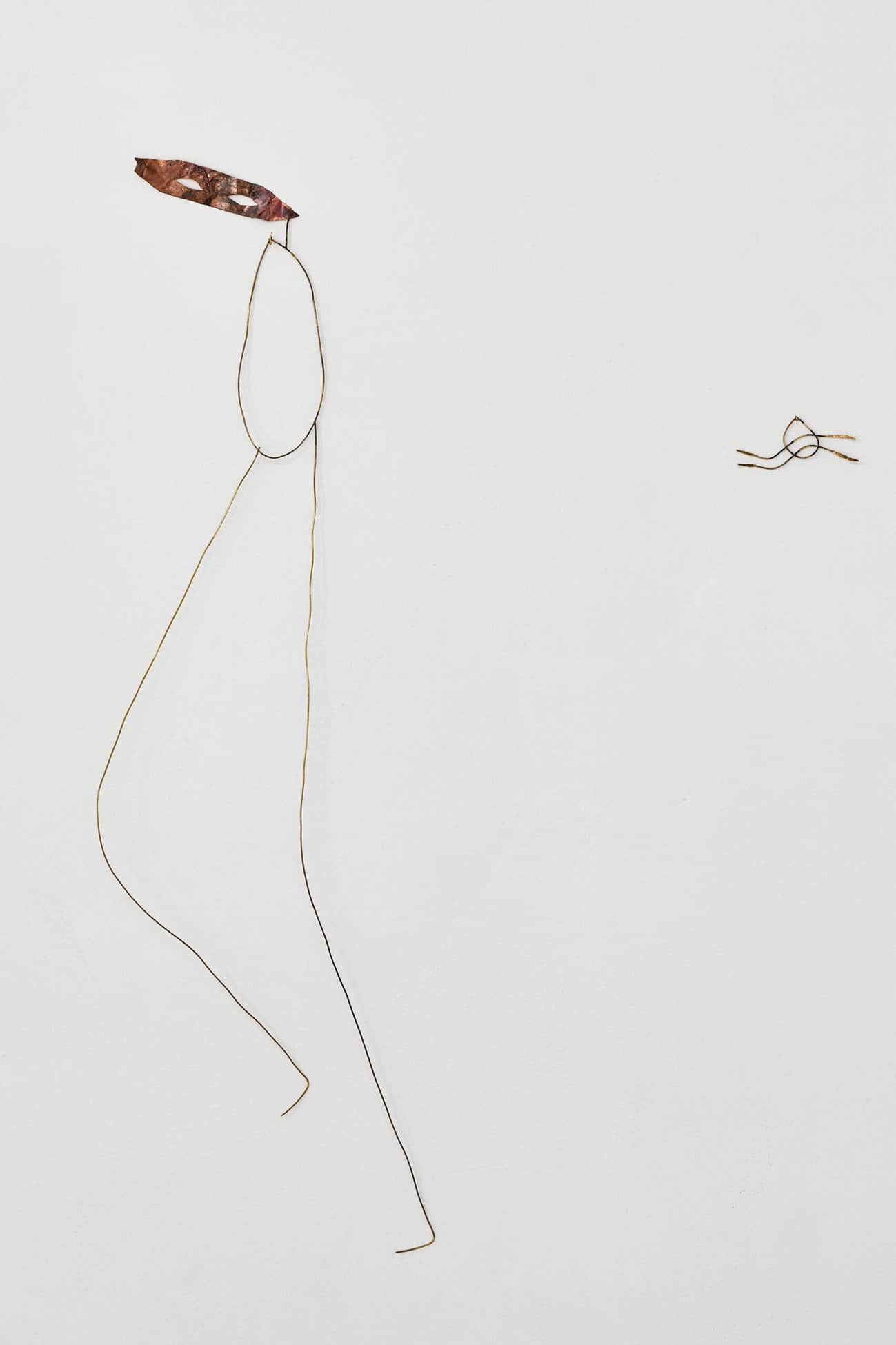 Gallery Catherine Issert
Martin Belou
General Sector
For the Parallaxe tour of Drawing Now, the Catherine Issert gallery offers a work by Martin Belou. The sign and the spelling are at the center of his artistic term, conceived as a language. With a poetic economy reminiscent of Arte Povera, Martin Belou uses metal (copper, brass, iron) to create a graphic composition unfolding on the wall.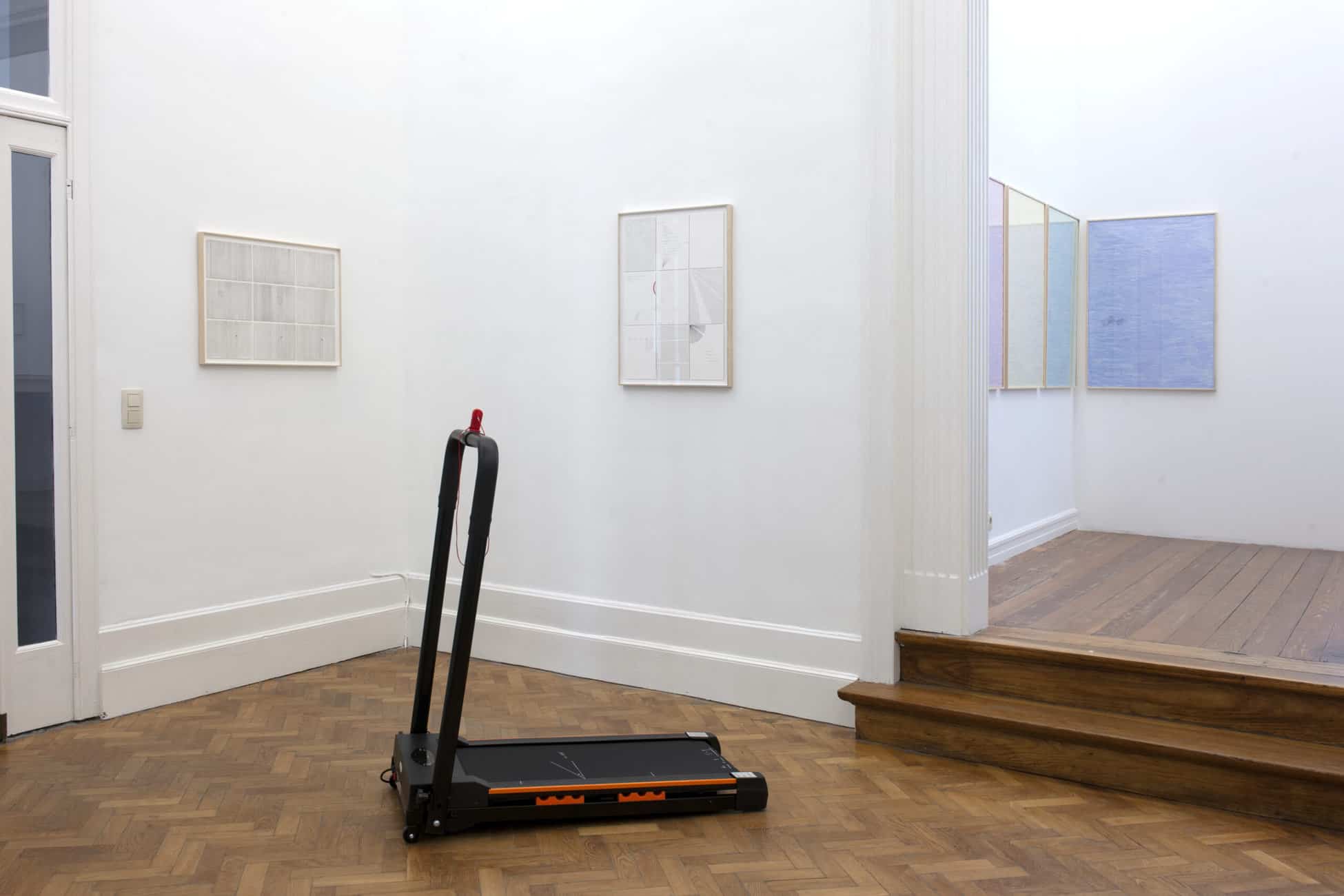 LMNO
Pep Vidal
Process Room
"Estar en las nubes" is part of the "Chronicle of the birth, growth and death of the cloud" project. This slightly inclined treadmill, at calculated speed, allows us to travel the distance corresponding to the time / space of the formation, life and death, of a cloud.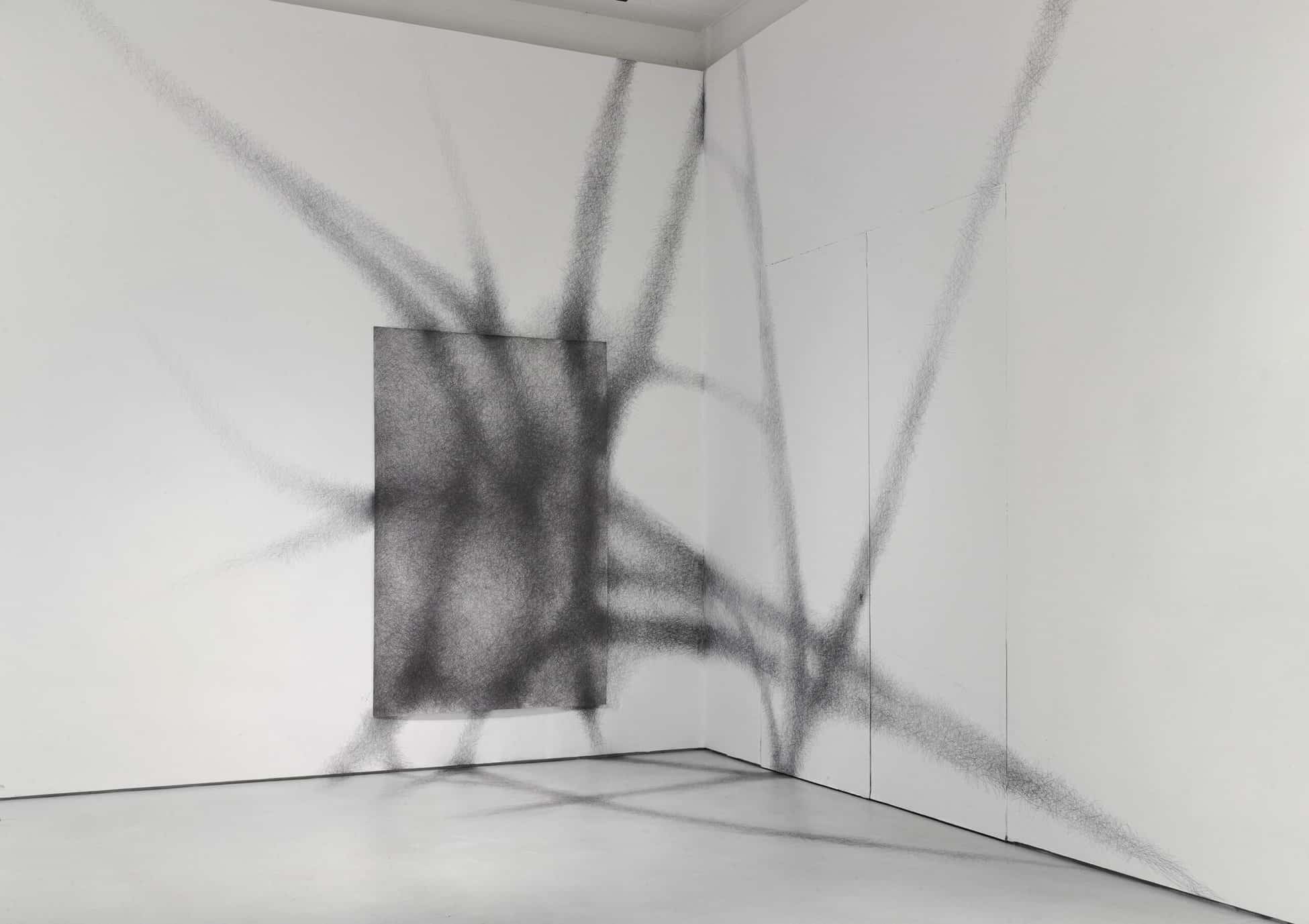 Galerie S.
Boryana Petkova
Insight Room
The installation Desire lines consists of a large format on paper that extends on the wall, floor and furniture of the stand. These drawings are made in the same way: the artist crouchs down and gets up, repeating this movement endlessly until exhaustion. The braces formed by the movement of the artist's body on the support are called "Lines of Desire". They are the visual synthesis of humanity's desire for evolution and its capacity for resilience.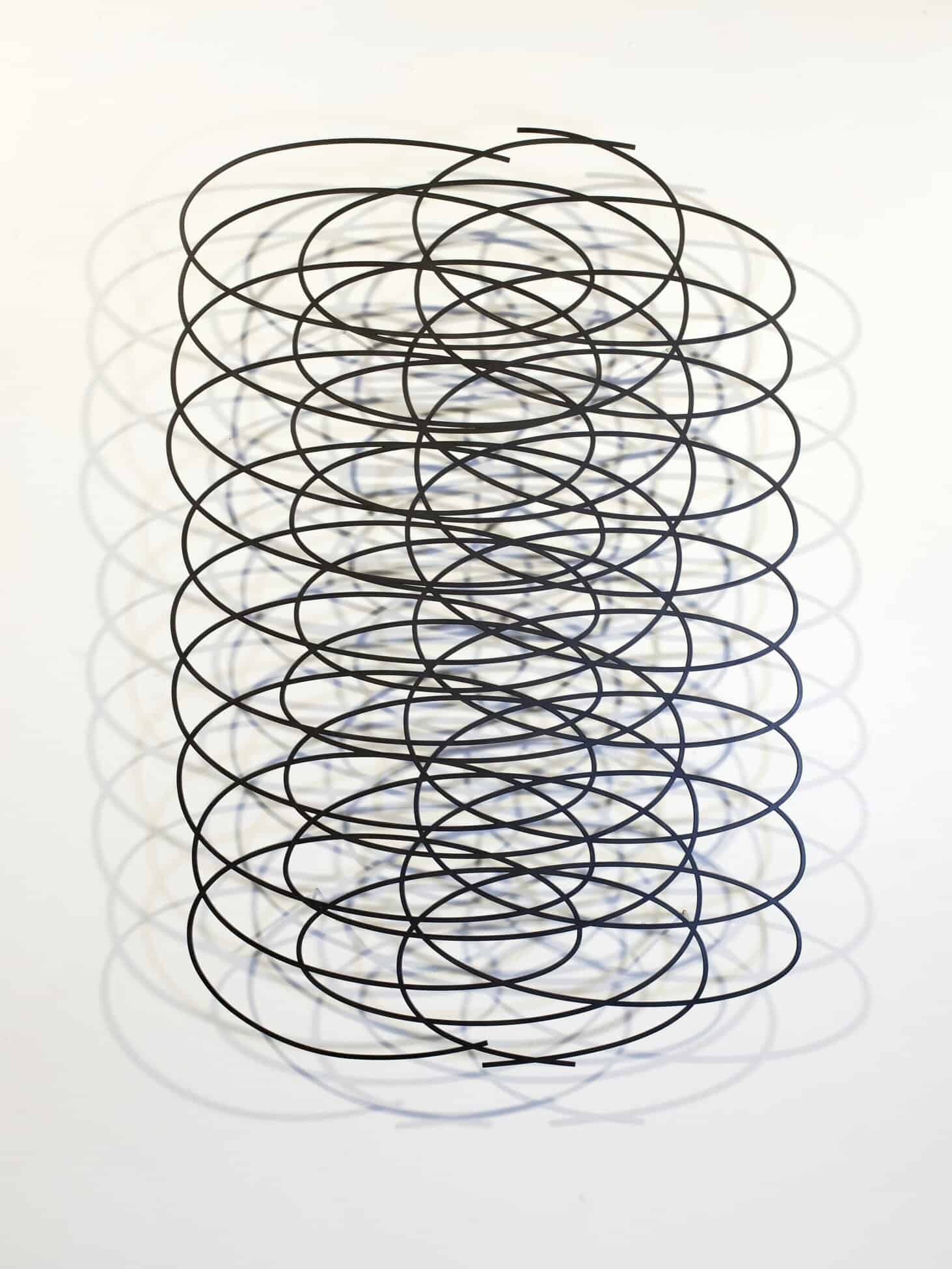 Aline Vidal Gallery
Sigurdur Arni Sigurdsson
General Sector
Sigurdur Arni Sigurdsson explores the various artistic practices blurring the boundaries between drawing, painting and sculpture. Alveolar shapes, honeycombs, molecular structures make up these drawings in "bas-relief" where the image is duplicated, projected, transformed thanks to its multiple and evanescent state.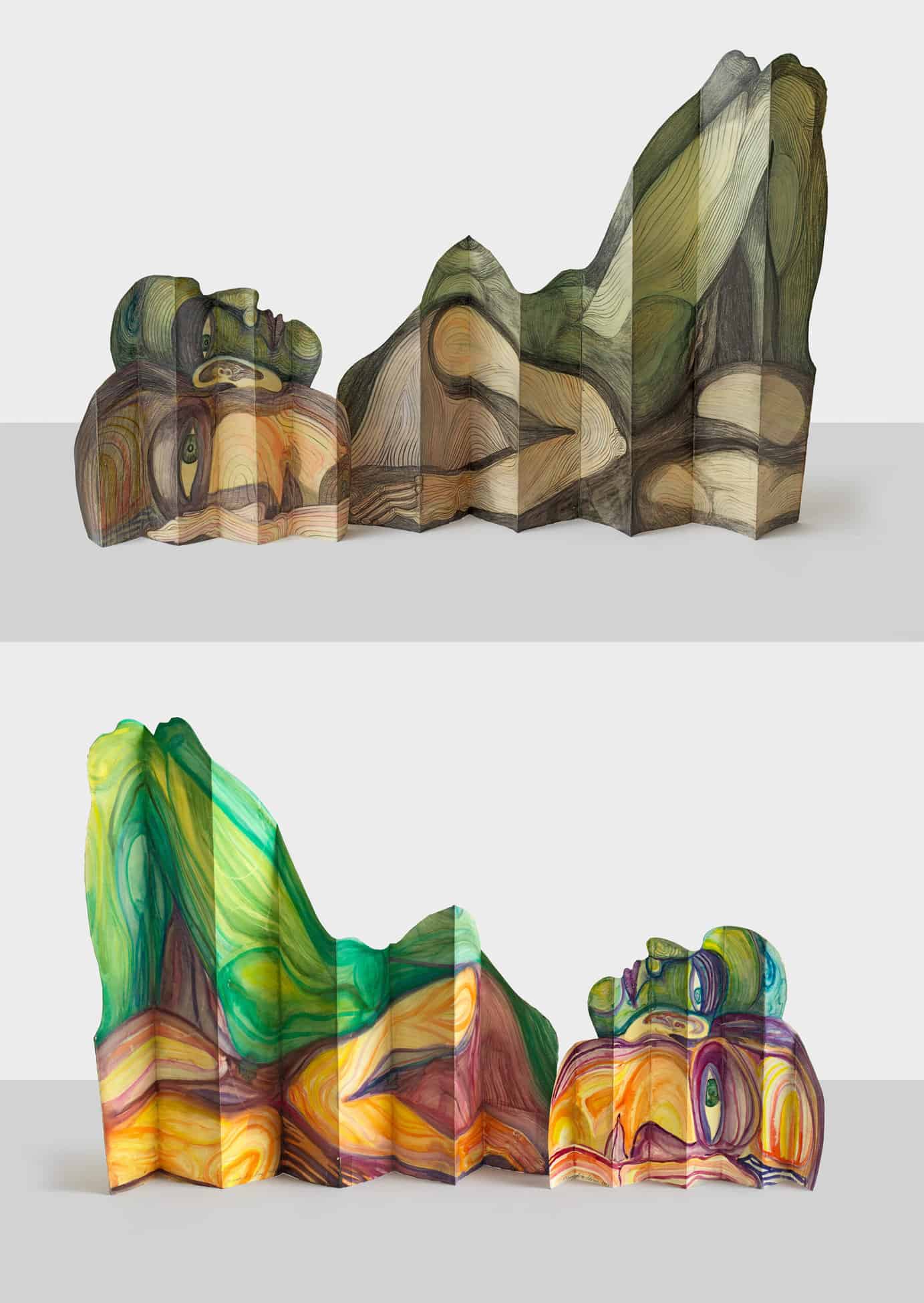 Bendana | Pinel Contemporary Art
Sandra Vásquez de la Horra
General Sector
The use of wax, allowing watercolor painting on one side to impregnate graphite drawing on the other become more translucent, and accordion folds almost give life to these three-dimensional characters. They are both fruits of his dreams and nightmares, and memories of the Chilean landscapes of his native country.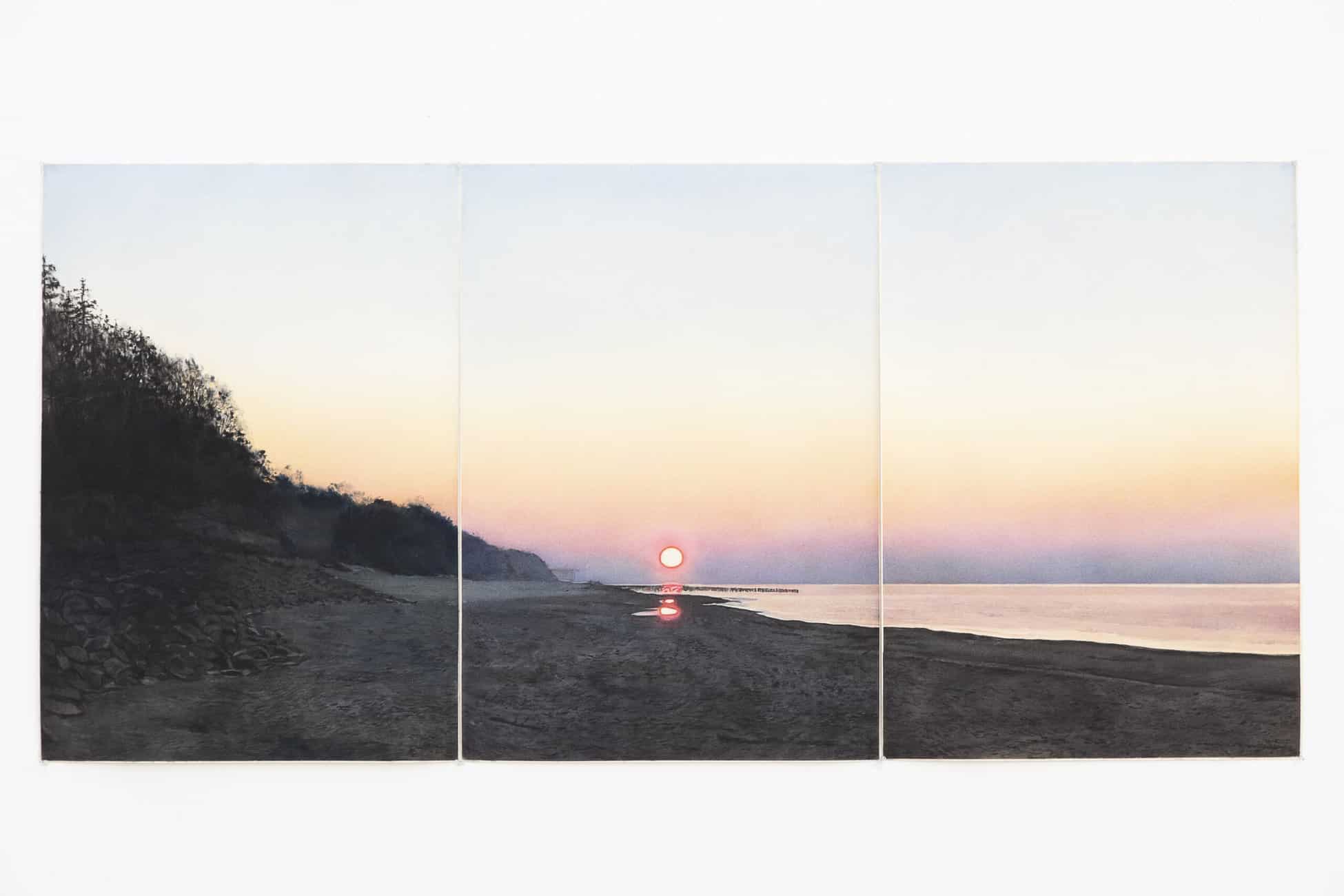 Eric Dupont Gallery
Katarzyna Wiesiolek
General Sector
This work by Katarzyna Wiesiolek is one of his recent creations. It is one of the few large-format works in which the artist explores color, always using the same technique: dry pigments are spread on prepared paper, whose surface layer has been previously scraped, giving the final drawing a textured, velvet-like surface. Katarzyna only works with pigments, the whites are those of paper, which testifies to her great technical prowess. Although without precise narration, this work transports us into a landscape close to dreams.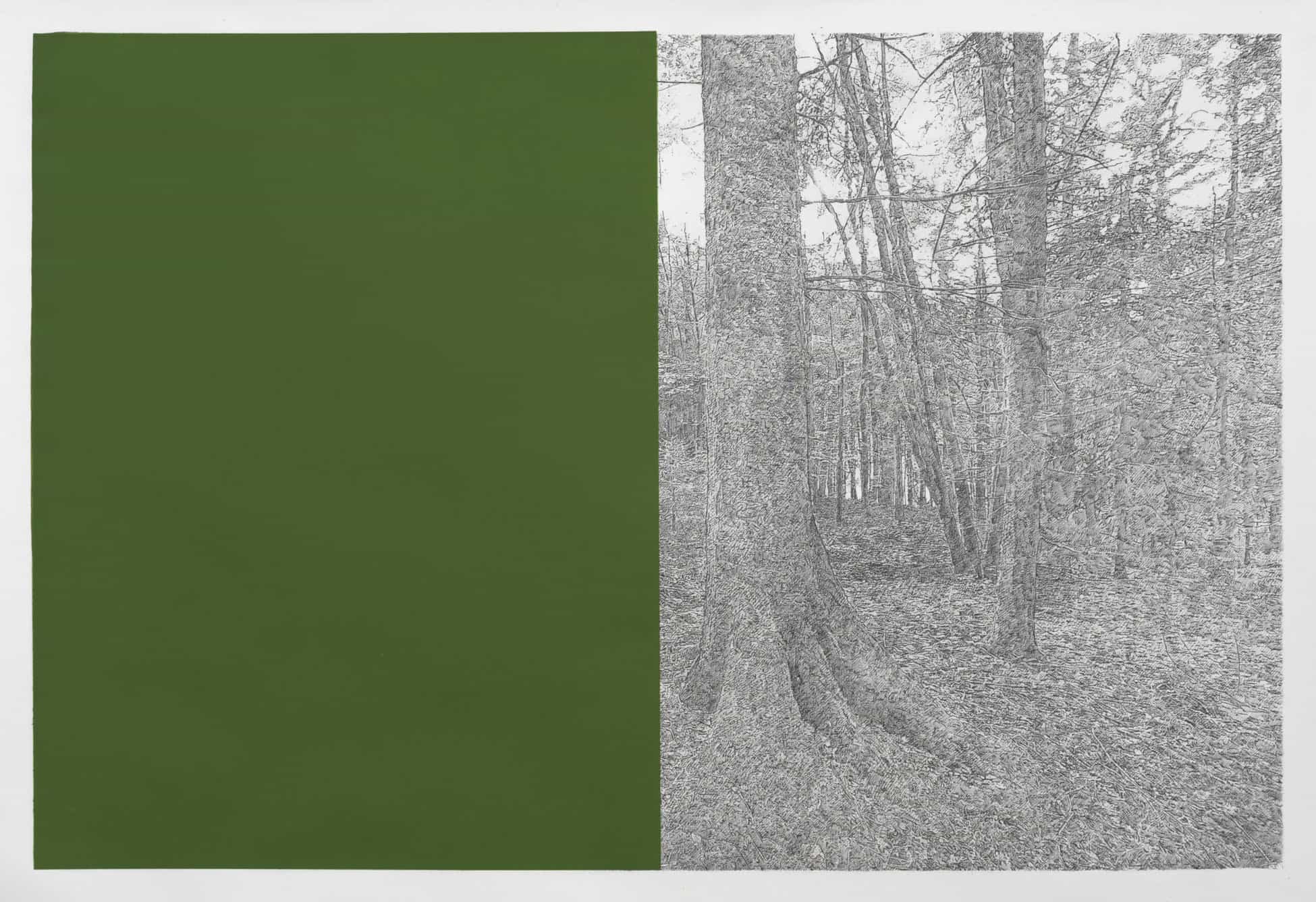 Irène Laub Galerie
Stijn Cole
General Sector
Stijn Cole is a multidisciplinary artist based in Ghent (Belgium), where the drawn line mixes with screen printing, painting and photography. His work focuses on the deconstruction of the landscape and our way of perceiving it. His pencil drawings on paper combine a part of figuration, which has the precision of a scientific study and a form of documentary accuracy, with the abstraction of a solid screen printed color. In the same composition, the artist thus conveys a personal impression of the landscape and reflects on the articulation of space and the uniqueness of our perspective.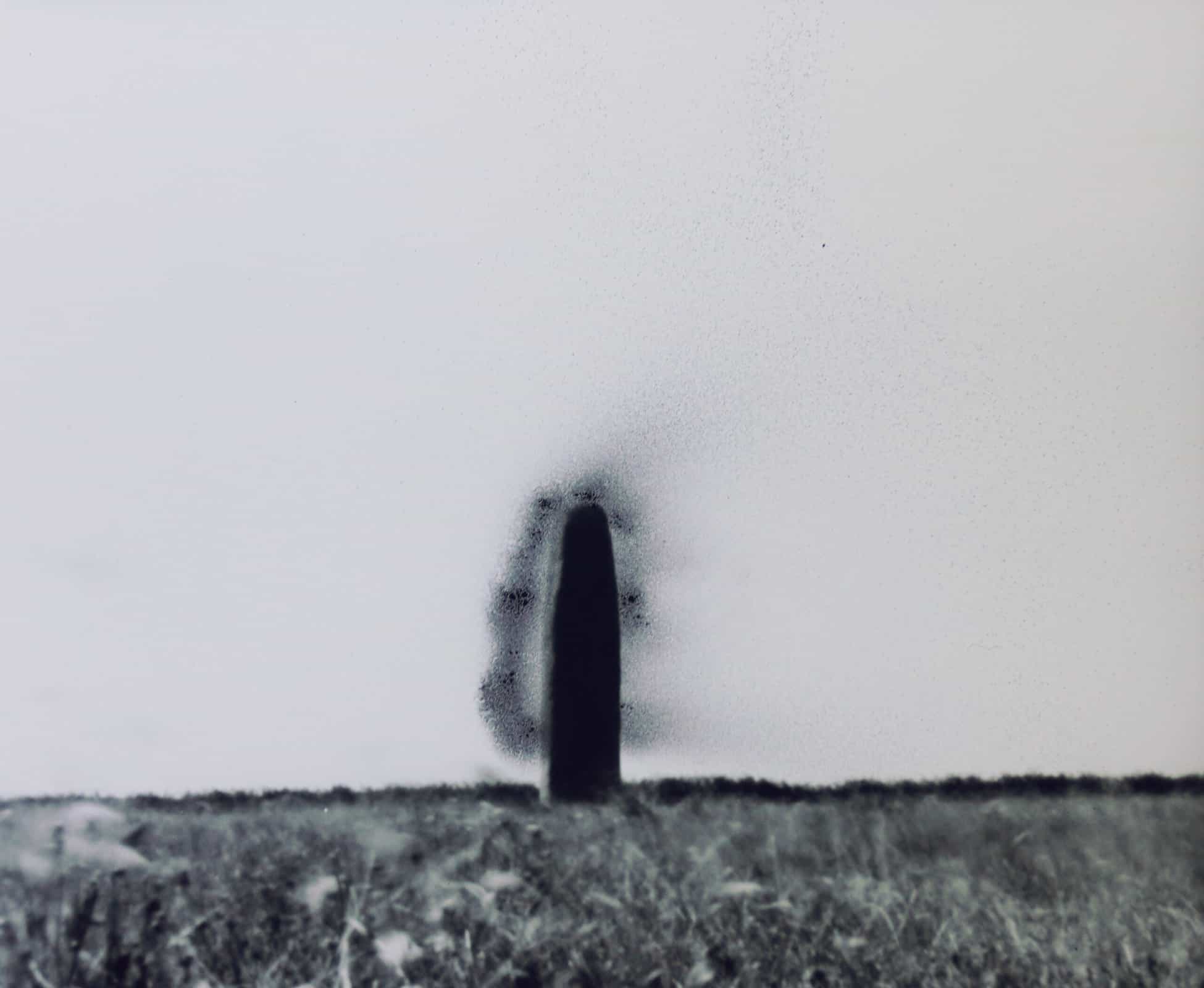 Gallery Maubert
Astunobu Kohira
General Sector
The proposed work belongs to a series in progress, which includes confinement architectures photographed in Brittany, summer 2022. Sounds recorded during pinhole shots become a drawing tool. Thanks to the vibrating speakers placed under the paper, the noises trace graphite patterns on the image: light and sound in a synesthetic materialization of the image. Carbon, and the energy cycle linked to its transformation (CO2, oil, coal, graphite...), is at the center of Atsunobu Kohira's practice.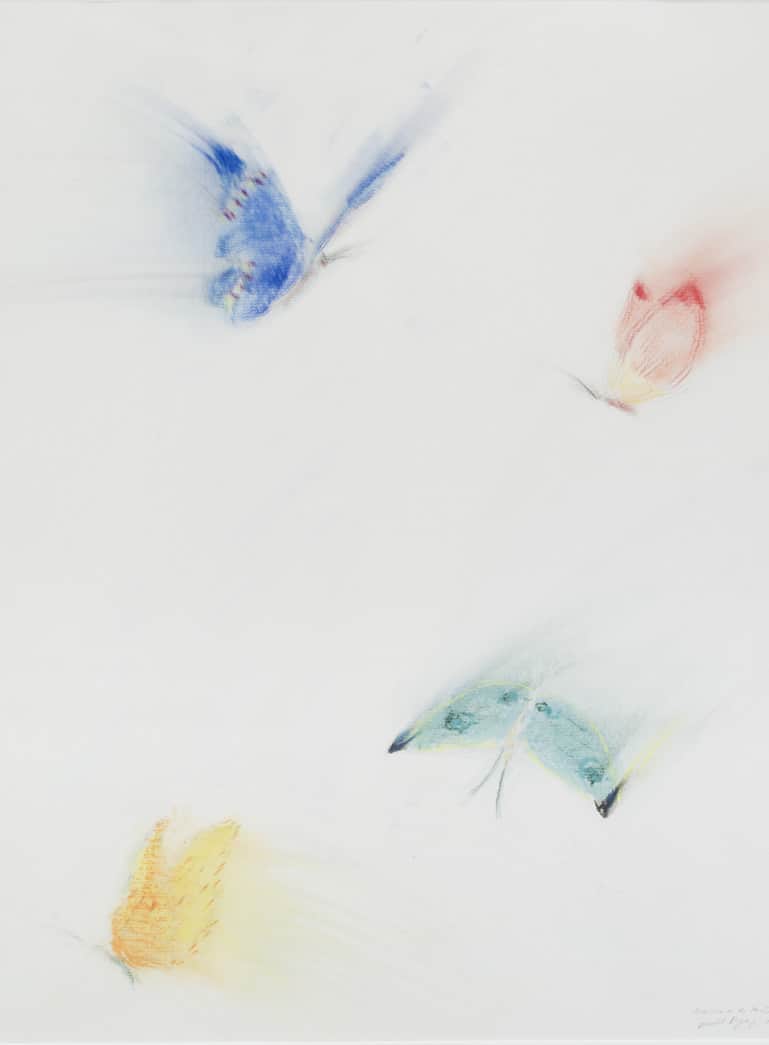 Templon
Daniel Dezeuze
General Sector
A founding member of the Support/Surfaces movement in 1970, Daniel Dezeuze has been pursuing for more than 60 years a work that revolves around the questioning of painting, railing and space.
With drawing, Daniel Dezeuze frees himself from gravity and lets lightness and pleasure express themselves: another way of seeing the world.
Drawing has been, at all times of his life, a way to preserve intuition and freedom - a daily adventure. Through his drawings, sensual, lyrical, sometimes abstract, sometimes figurative, always jubilant, we walk in space and time, from the Lascaux Cave to the beauty of Mediterranean nature, through evocations of Antonin Artaud or Giverny.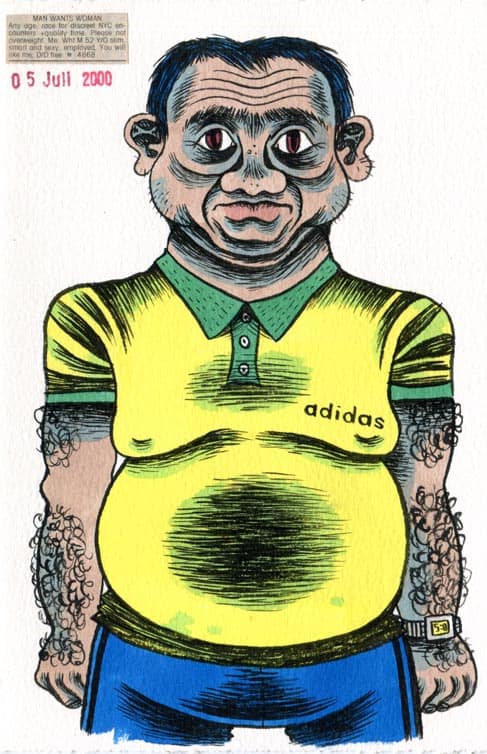 Galerie Anne Barrault
Julie Doucet
General Sector
In 1988, at the age of 23, Julie Doucet, still a student in Montreal, began to self-publish her first fanzines. A reduced version of "Dirty Plotte", an autobiographical story that would make her a cult heroine. Considered a pioneer of alternative comics, her style is gnarled and expressionist, with dark inks and tight details etched with manic intensity. Dirty Plotte ("plotte " is the Quebec slang for female genitalia) is a chasm of female anxiety, condensing human nature into its most desperate and grotesque. Julie Doucet took the risk of depicting personal experiences and intense emotions using a mixture of realism and out-of-whack surrealism. Although autobiography is at the heart of her comics, Julie Doucet's works are often fantastic. She is a conceptual artist locked in the body of a draftswoman. For twenty years, she moved away from comics to make collages, films, poetry and drawings, and today she returns with a new book entitled "Suicide Total" (published by L'association).
At Drawing Now will be on display his characters behind ads from the Village Voice, such as the "punk rock 'n' roll genius" with square glasses who "seeks an intelligent, learned and silly person, sweet and sexy". By cutting out these classified ads, Julie Doucet extracts the words to make them a starting point for a graphic interpretation. The announcement is pasted in a corner of the paper and the inks explore in a raw way humanity in its shortcomings and audacity.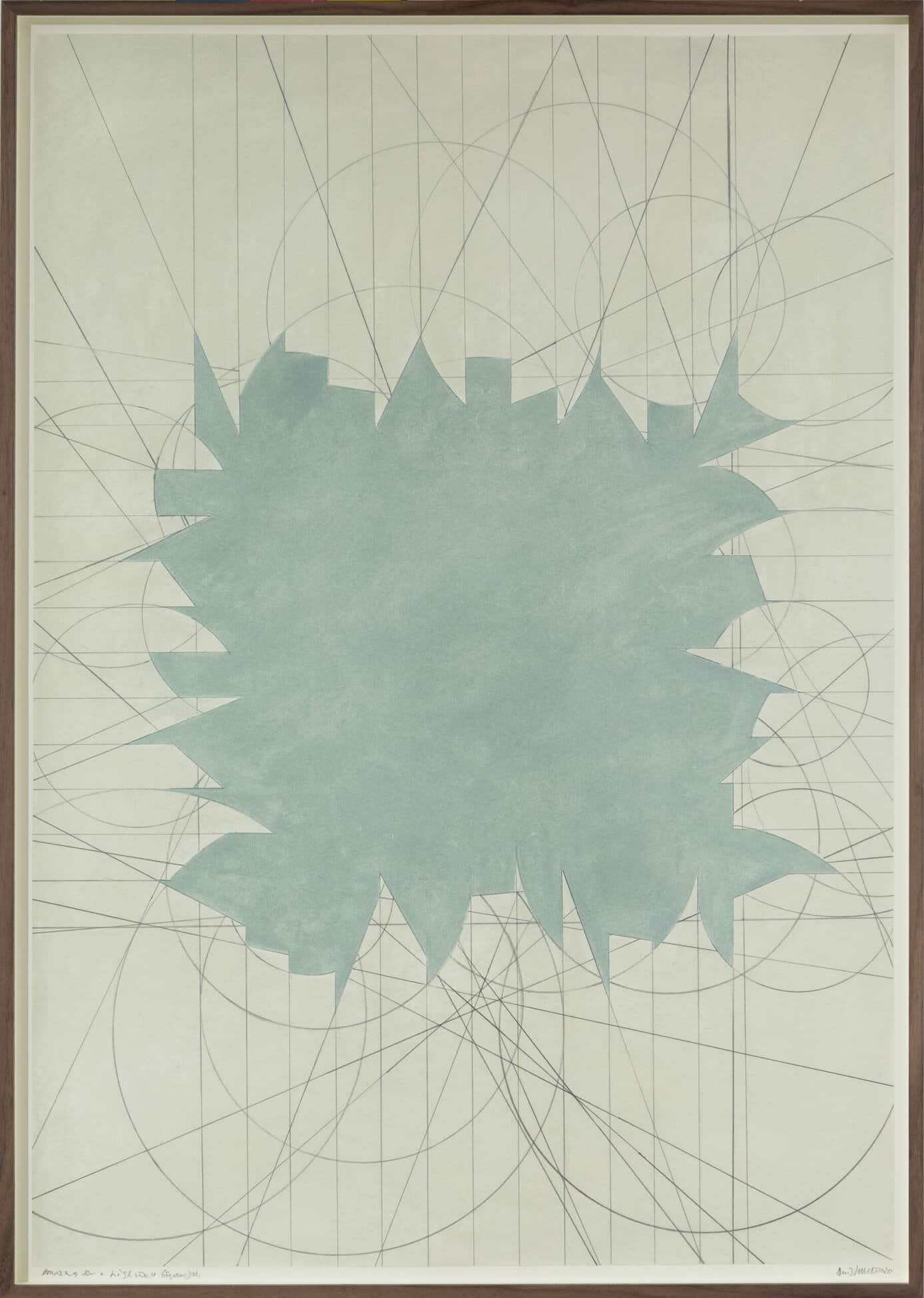 Galleria Studio G7
David Tremlett
General Sector
"Like a thin fabric, Tremlett's wall drawings are a surprising chain of spaces and time that reveal the possibility of something else in a place, in an architecture: what is far away becomes close, and vice versa, transforming the image (the meaning of forms, the strength of colors) into a possibility of moving thanks to the extraordinary power of the gaze to imagine beyond the illusion of the world." (Marinella Paderni)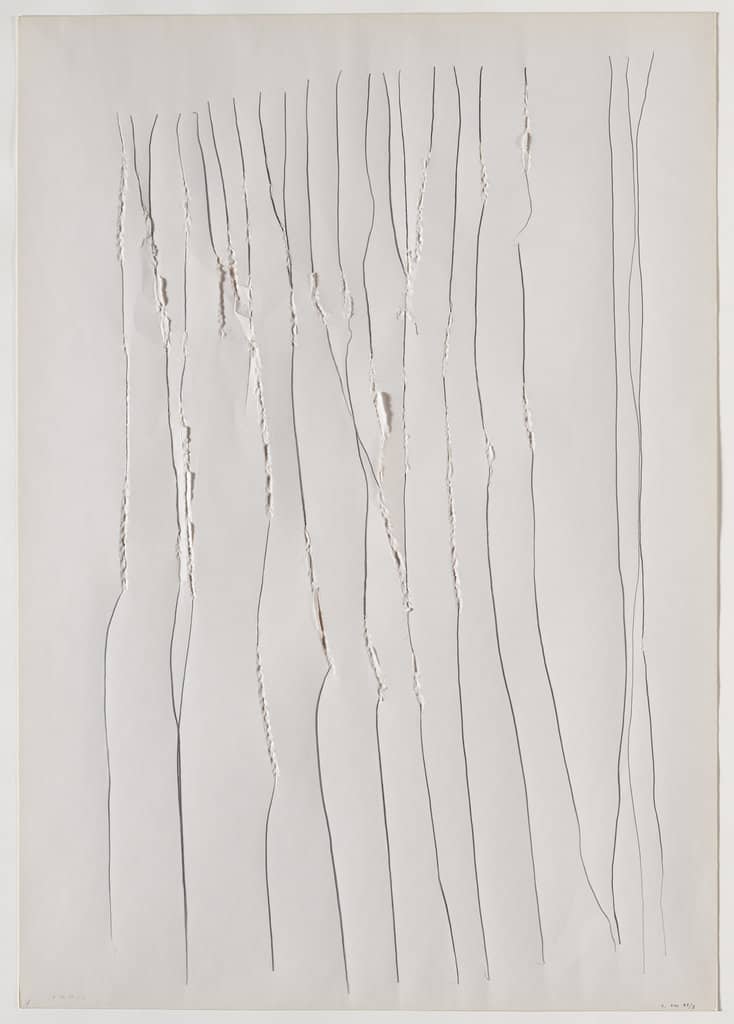 Martin Kudlek
Oskar Holweck
General Sector
Oskar Holweck is an artist of historical importance who was not only a member of the ZERO group, but is also considered THE pioneer of paper art. He became known for his ink work in the mid-1950s and made paper his artistic medium from 1958. Heinz Mack wrote of his colleague "that he was one of the most innovative in the group and he maintained that position ever since."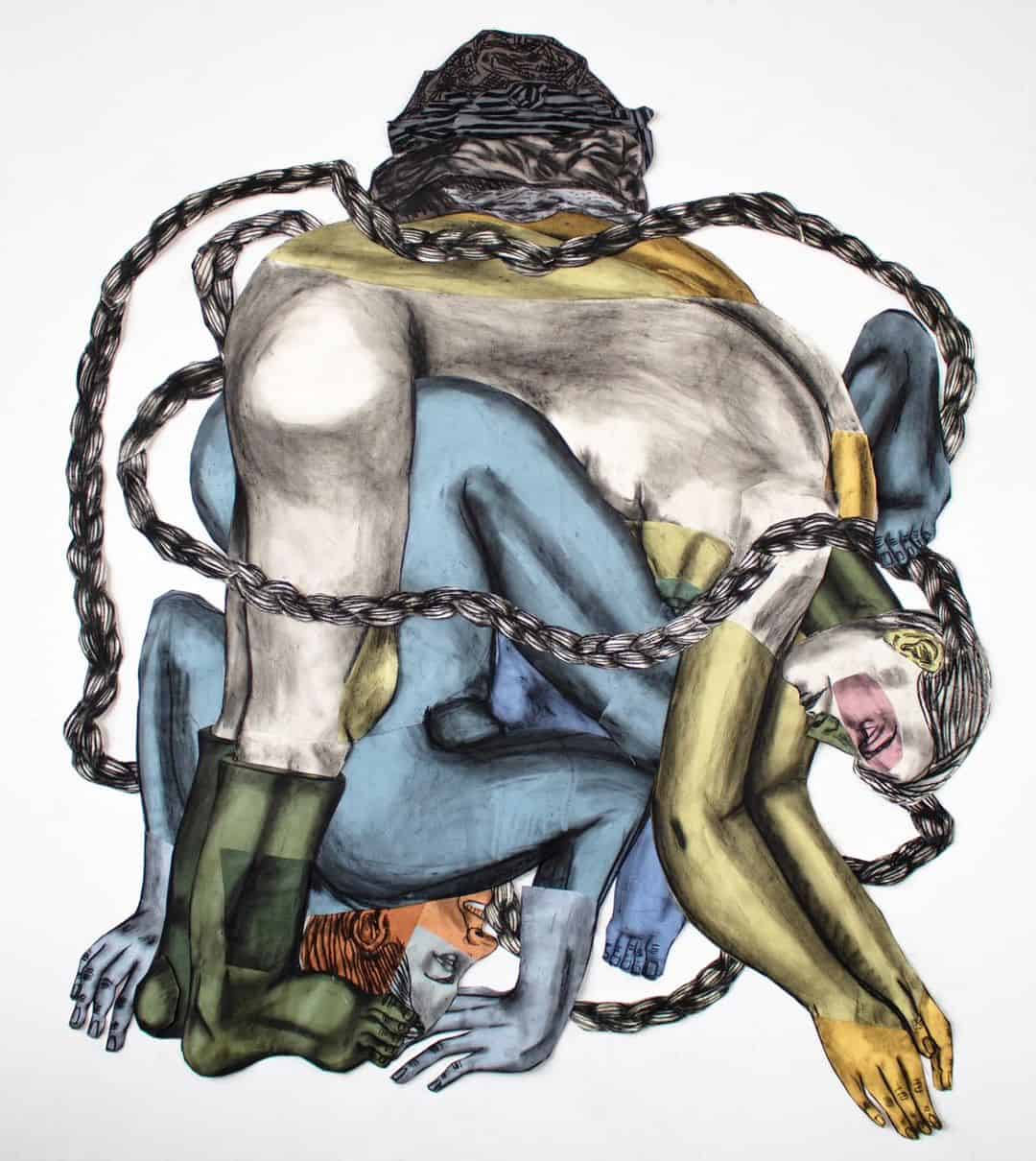 Maurits Van de Laar
Susanna Inglada
General Sector
Susanna Inglada (1983) is known for her paper collages of characters involved in intense interaction. She often analyzes the mechanisms of power in society, more recently also the role of women, the male gaze, gender issues and motherhood.
His almost classical style is renewed in the mise-en-scène and the size of his quasi-monumental collages associating scenography, diorama and political drawing.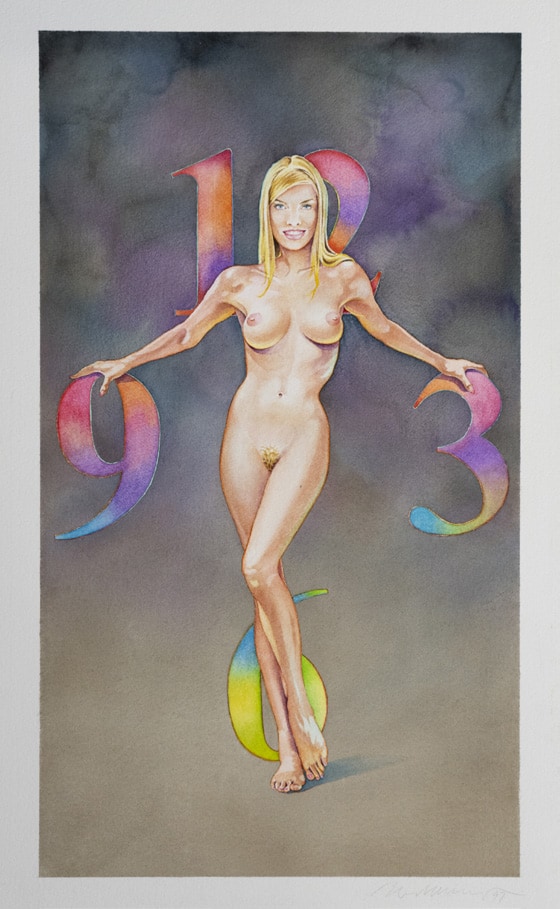 Patrice Trigano Gallery
Mel Ramos
General Sector
Along with Roy Lichtenstein, Andy Warhol, Claes Oldenburg and James Rosenquist, Mel Ramos is one of the leading exponents of Pop Art. From the 60s, their works are exhibited together in the main American museums such as the Los Angeles County Museum of Art. From 1965, Mel Ramos was also exhibited in Europe. Like Roy Lichtenstein, the artist is inspired by American comics and then addresses the theme of the Pin-up, whose figures stand out against backgrounds represented by brand logos. Throughout his life, Mel Ramos was attacked by feminists who accused him of reducing the woman to a sexual object, reading his work only in the first degree. On the contrary, the artist made himself the defender of the feminine cause, posing the question of the look on women, both as a painter, sculptor and draftsman. His works on paper have so far been very little shown and it is thanks to the collaboration with his daughter Rochelle that we have the pleasure of exhibiting a set coming directly from the artist's archives on the occasion of DRAWING NOW 2023.
With drawing, Daniel Dezeuze frees himself from gravity and lets lightness and pleasure express themselves: another way of seeing the world.
Drawing has been, at all times of his life, a way to preserve intuition and freedom - a daily adventure. Through his drawings, sensual, lyrical, sometimes abstract, sometimes figurative, always jubilant, we walk in space and time, from the Lascaux Cave to the beauty of Mediterranean nature, through evocations of Antonin Artaud or Giverny.