Drawing is often seen as a performative art, a practice of endurance and physical effort, but also of capture on the spot. Thus, he willingly associates himself with dance, artistic conference, activism, music...

Experimental, this exchange in duration and in a specific place includes the graphic trace of an act or thought in motion as a visual measure, sometimes ephemeral, of an almost imponderable experience.

During performances, or recordings of drawing actions, graphic tools reinvent themselves and different practices dilate. The serpentine line to the written word, the word, the musical interpretation, the danced gesture, the topography - in the transient space of art. Traits, papers, diagrams, dance, play, scream, think - the time of a performance.
Joana P. R. Neves, Artistic Director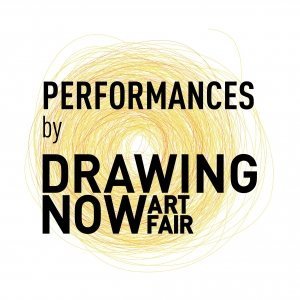 4.30pm - Odonchimeg Davadoorj
Level -1 / all day
To see every day on the show
Artists invited to perform
List of artists invited to perform at the heart of the show by Joana P. R. Neves:
Odonchimeg Davadoorj
Thorsten Streichardt,