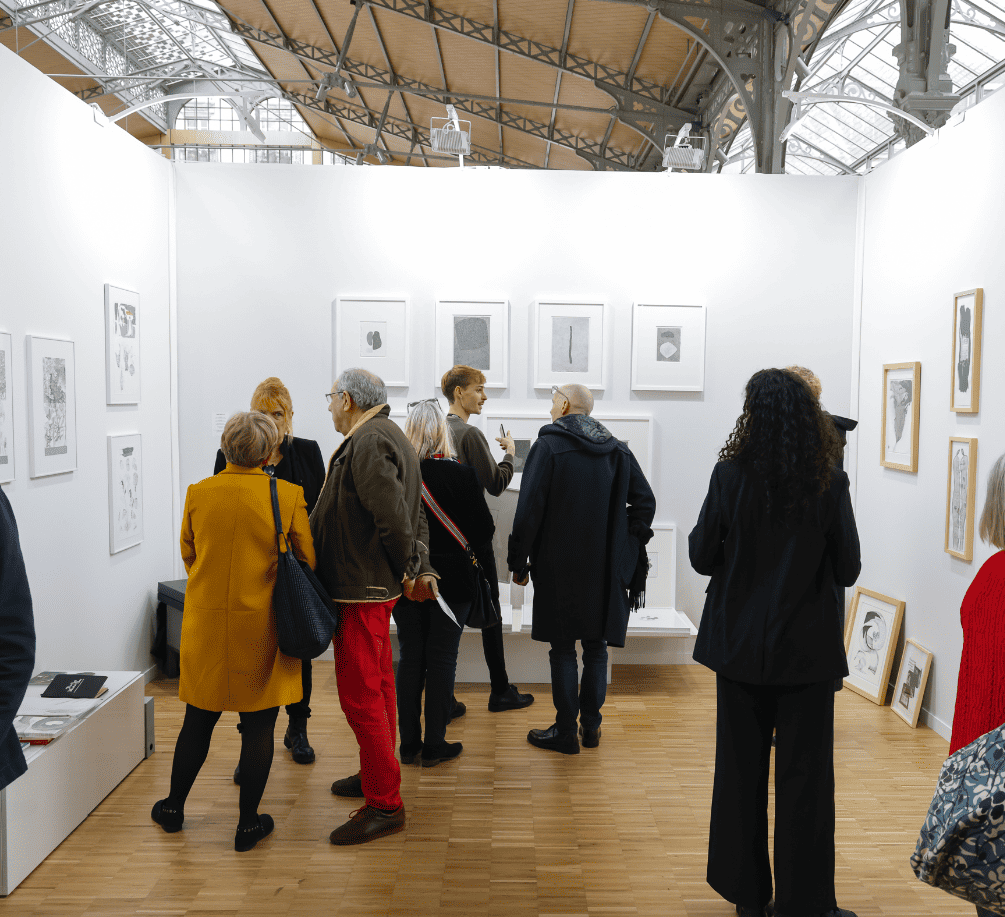 Drawing Now Art Fair Professional Breakfasts – 21/03/2024
For the 17th edition of the Drawing Now Art Fair to be held From Thursday 21 to Sunday 24 March 2024, Christine Phal, Carine Tissot and Joana P.R. Neves are pleased to invite you to a Professional meeting on Thursday 21 March in the morning before opening to the general public from 10am to 11am.
This event will be an opportunity to discover the fair and exchange with contemporary cultural actors. Then attend the Symposium on Thursday in the auditorium of the Carreau du Temple and on Friday in the talk space on level -1. Discover the speakers and themes on drawingnowartfair.com
Drawing Now Art Fair opening hours: 11 a.m. – 8 p.m. (7 p.m. on Sundays)
Invitation for 1 or 2 people. RSVP required.