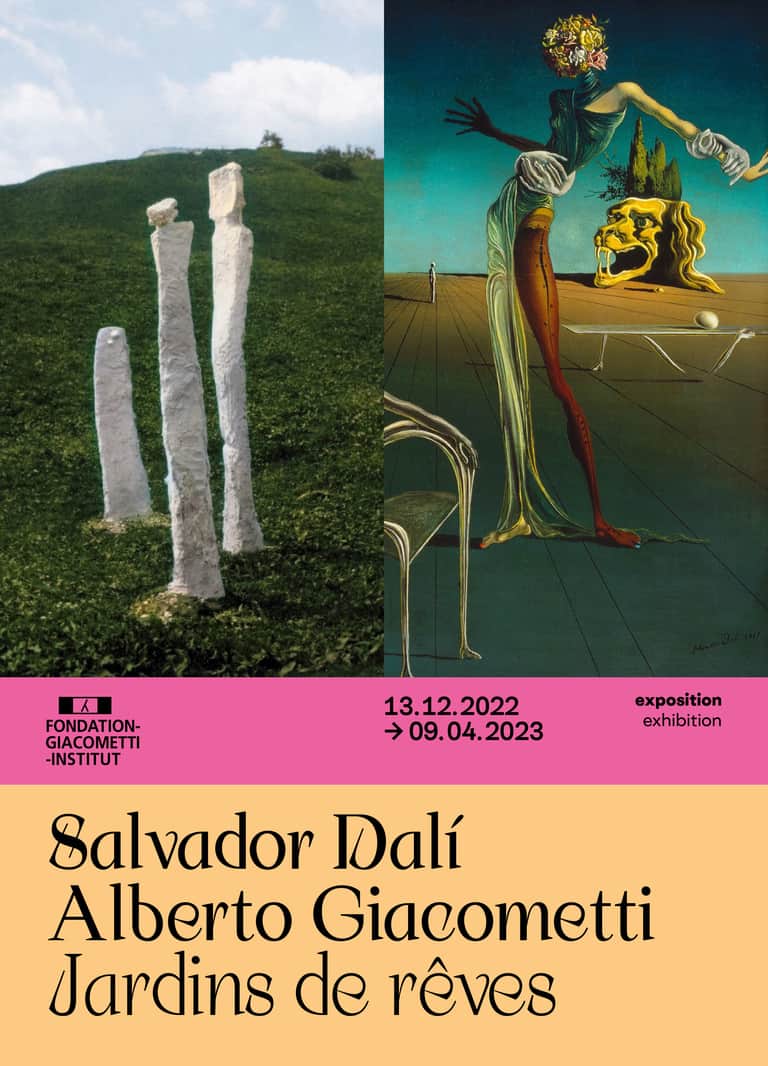 Visit of the exhibition "Alberto Giacometti / Salvador Dali. garden of dreams" at the Giacometti Institute
Private tour by Emilie Bouvard, curator of the exhibition.
The exhibition "Gardens of Dreams" combines in an unprecedented way the work of Alberto Giacometti and Salvador Dalí around the creation of an imaginary garden in the early 1930s. Giacometti and Dalí, members of the surrealist group, frequented the same circles. The exchange between them is lively, intellectual, creative, and their works enter into a fruitful dialogue.
Organized in close collaboration with the Kunsthaus Alberto Giacometti Stiftung in Zürich, this exhibition highlights their friendship as well as their common taste for exploring dream spaces.
"Gardens of Dreams" thus explores the deep links between Dalí's dreamlike paintings and Giacometti's enigmatic sculptures, inhabited by the same research around sexuality, landscape and dreams.