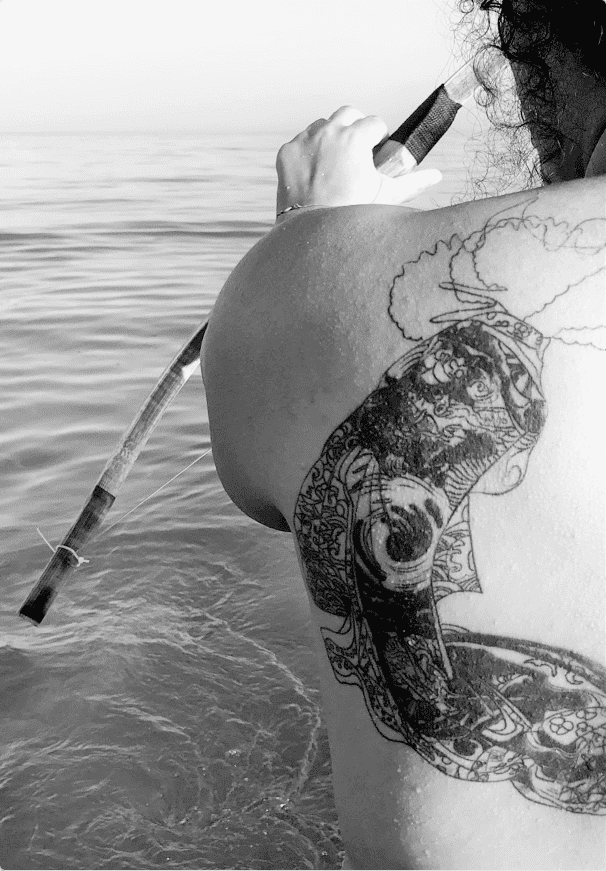 Chourouk Hriech - I See a Bird / Je vois un oiseau
Curator of the exposition : Jérôme Sans
Guided tour of the exhibition on Saturday, May 21 at 9am with the artist.
—
The exhibition I See a Bird / Je vois un oiseau is the place of multiple stories, of a succession of "drawn journeys" where changing landscapes, real or fictional, merge. Connected to each other in a fluid and borderless environment, birds are our guides. Free and autonomous, they embody the issues of line, trajectory, flight, the practice of the world and the landscape that cross the work of Chourouk Hriech. Inspired by the behavior of these migrants, the artist explores this figure as a witness to our own relationship to our environment and an indicator of the ecological crisis, particularly through the disappearance of certain species.
For the Drawing Lab, Chourouk Hriech deploys a metaphorical geography linking Bangkok to Casablanca, Tokyo to Marseille, a world-city whose birds would be the first inhabitants. His kaleidoscopic visions are telescoped in the space entirely invested by the black and white drawing, which extends from the scale of the sheet to that of the wall; as well as in immersive installations and videos. An abundant journey that encourages daydreaming and wandering, as well as a bodily and mental experience of space, metamorphosed into a "new environment": here the animal, human and plant kingdoms merge with stratifications of cities and landscapes.
Thought in echo with the dramas that are tied in the skies, forests, plains, swamps, ponds, or cities, the exhibition invites the viewer to navigate in life-size fables made of mixtures, coexistences of forms, cultures and eras, but always in touch with reality.
Jerome Sans
Curator of the exhibition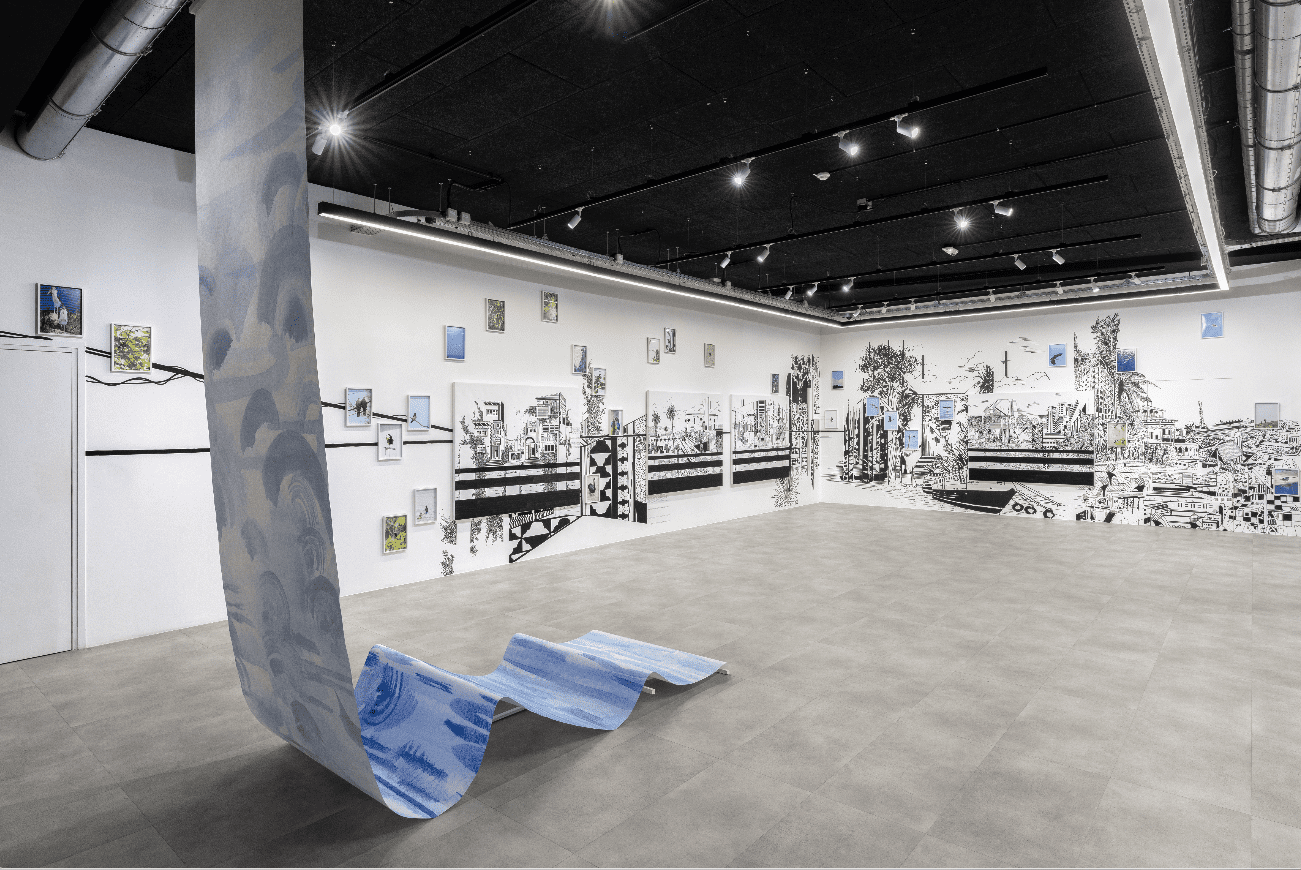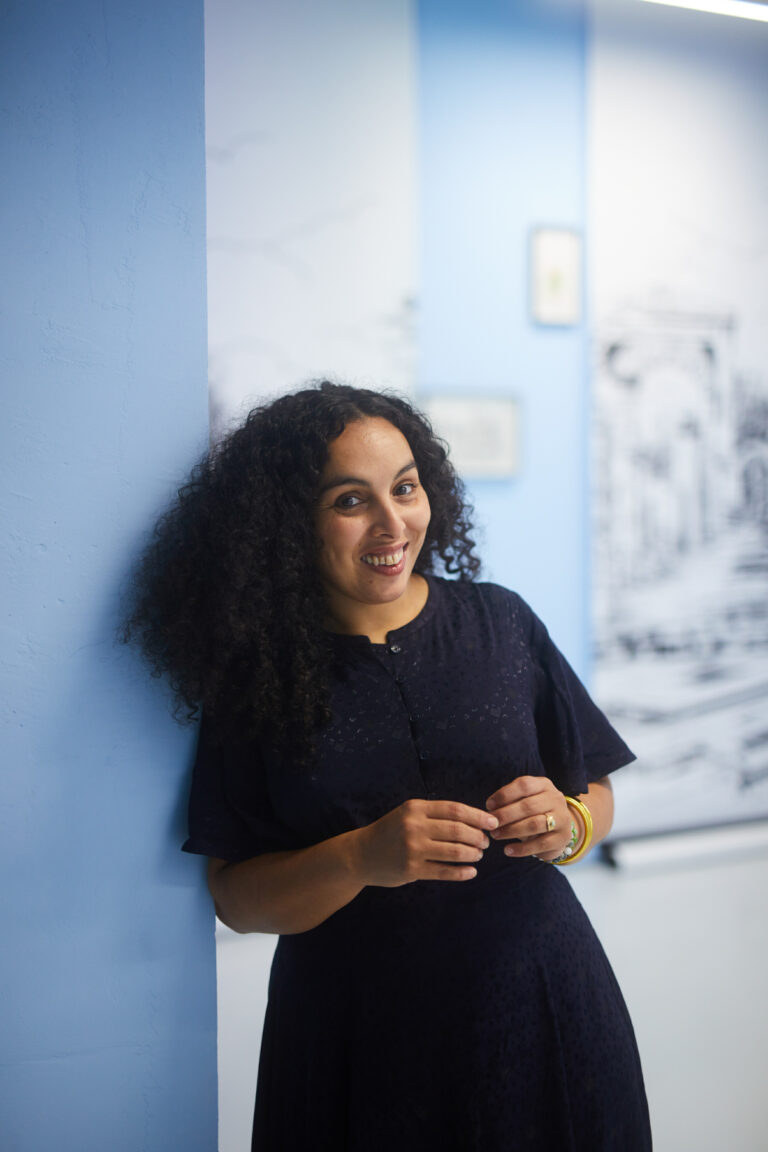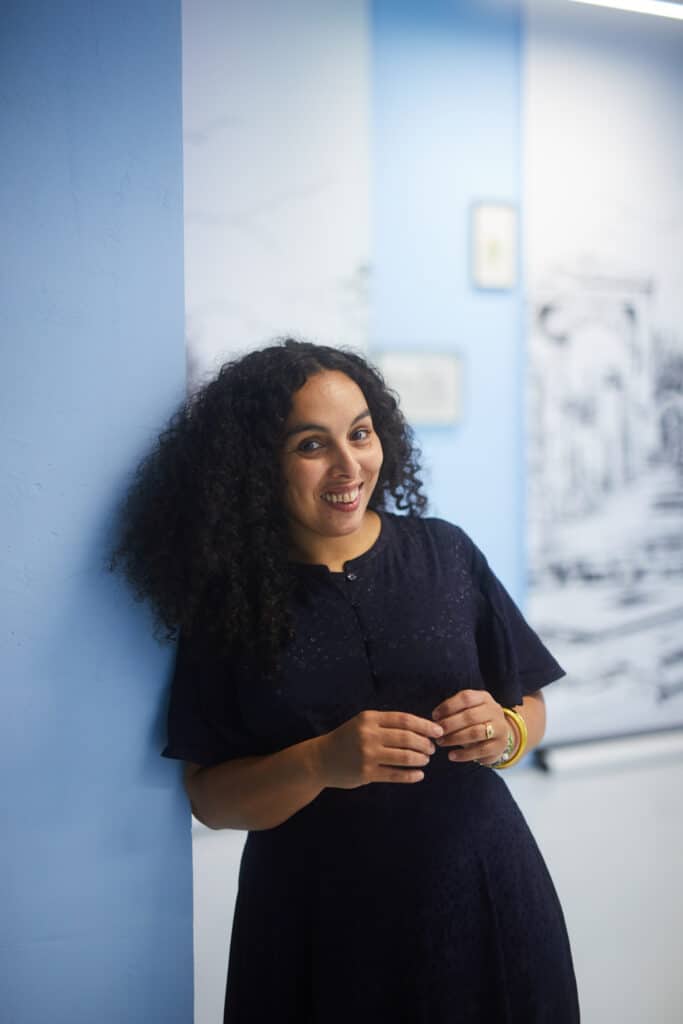 About the artist:
Born in 1977, Chourouk Hriech graduated from the Ecole Nationale Supérieure des Beaux-Arts de Lyon in 2002.
She has participated in many exhibitions such as the Printemps de Septembre in Toulouse, the 8th Shanghai Biennale, Centre d'Art Régional d'Art Contemporain in Sète. She has also exhibited at MAMCO in Geneva, the 3rd Marrakech Biennale, the Circullo Bellas Artes Museum in Madrid, the Kunstnernes Hus in Oslo, the Kunsthalle in Mulhouse, the Museum of Contemporary Art in Marseille, the Es Baluers Museum in Palma de Mallorca, the Cantini Museum in Marseille, the MAC VAL in Vitry sur Seine, at the MAC Lyon, at the Thalie Foundation in Brussels... She has carried out numerous public and private commissions, for Un Immeuble Une Œuvre (Emerige Group) or the Voyage à Nantes, to name but a few.
In a constant relationship with architecture, the Franco-Moroccan artist Chourouk Hriech builds through drawing a hybrid work, inspired by the history of the old, recent, real or imaginary places she crosses, and her readings. His compositions reactivate forms buried in the collective memory – landscapes, cities, various images... She has also expanded her vocabulary to other mediums such as photography, video and dance and to collaborations with musicians.