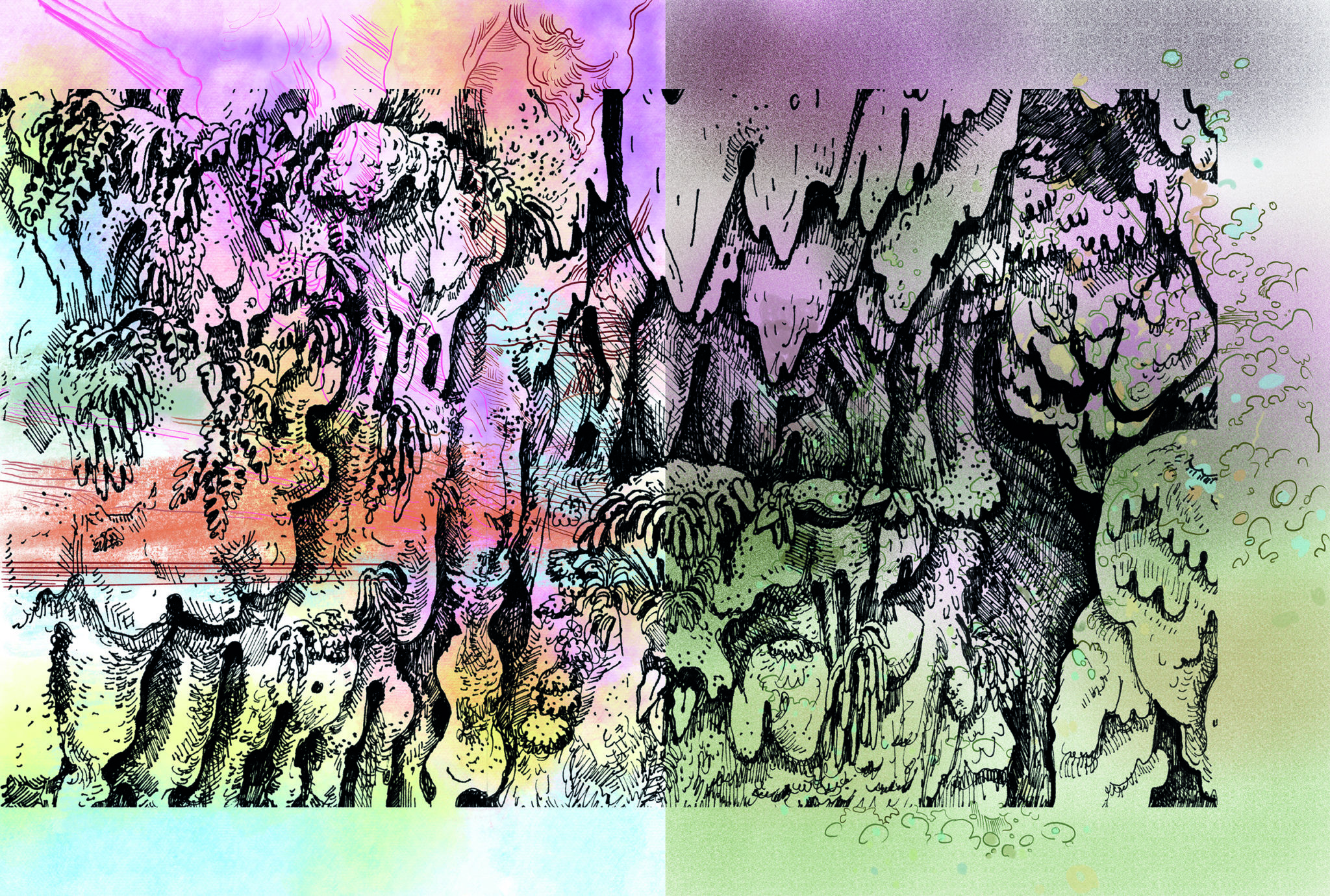 Florentine and Alexandre Lamarche-Ovize, Padirac (simulation), 2019 / printing and silkscreen on fabric, 370 x 800 cm, Courtesy of artists, production Frac Normandie Caen © Adagp, Paris, 2019.
Rufus
by Alexander and Florentine Lamarche Ovize
18.01 to 24.05 2020

Florentine & Alexandre Lamarche-Ovize's exhibition Rufus takes its title from the children's book by the famous artist and writer Tomi Ungerer, recently deceased.
Ungerer's book provides the structure for an exhibition conceived of by the
artists as a narrative landscape : an invitation to a stroll where play on scale, texture and drawing is mediated via sculpture, ceramics and pictures imbued with their creators' hands-on commitment to the decorative arts.
The new Ungerer-inspired motifs go hand in hand with the recurring flowers, octopi, mussels and fragments of landscape from their sketchbooks, those crammed, inexhaustible sources of images conjuring up both the real world and classical and landscape painting.
fonds régional d'art contemporain normandie caen
7 bis rue neuve bourg l'abbé 14000 caen