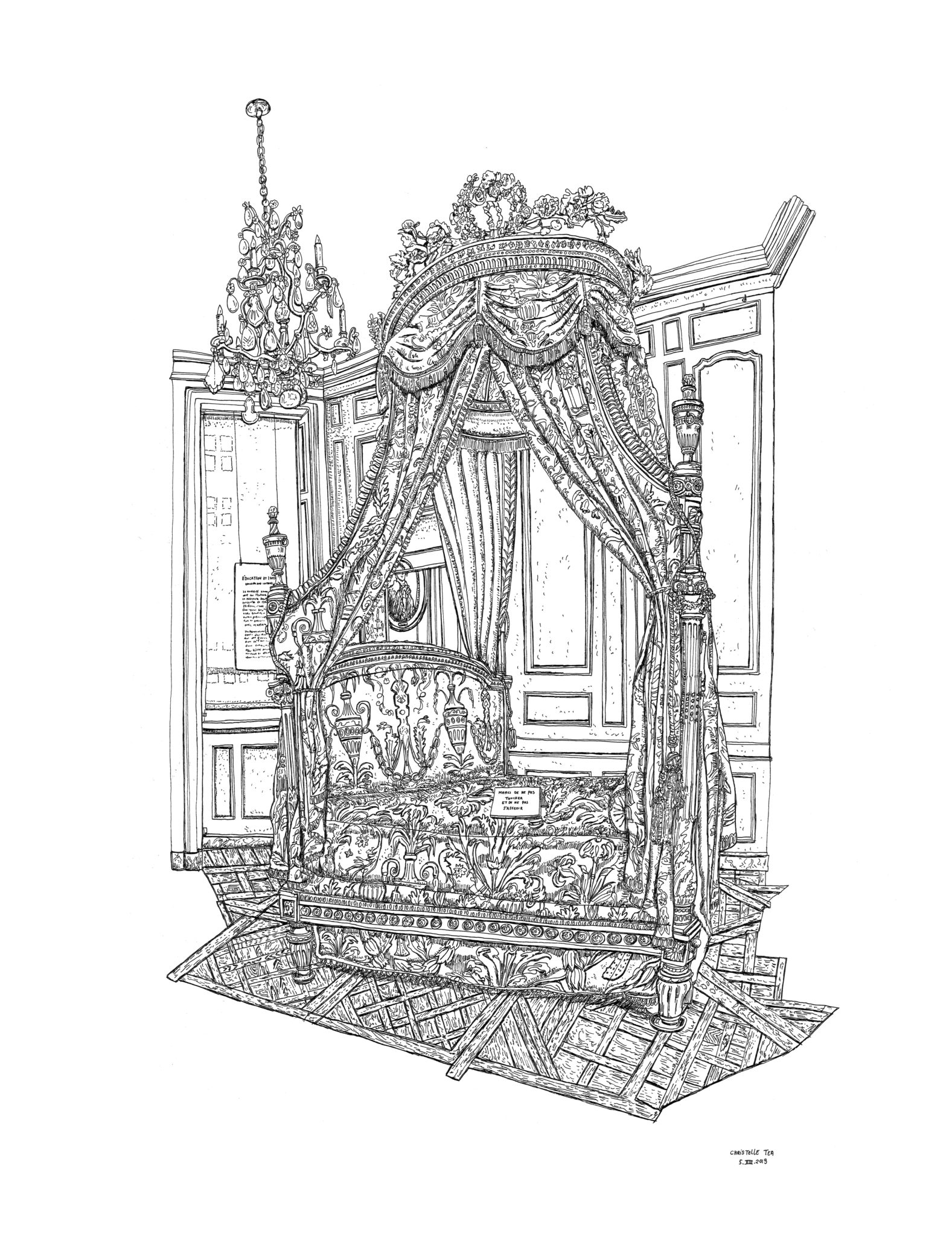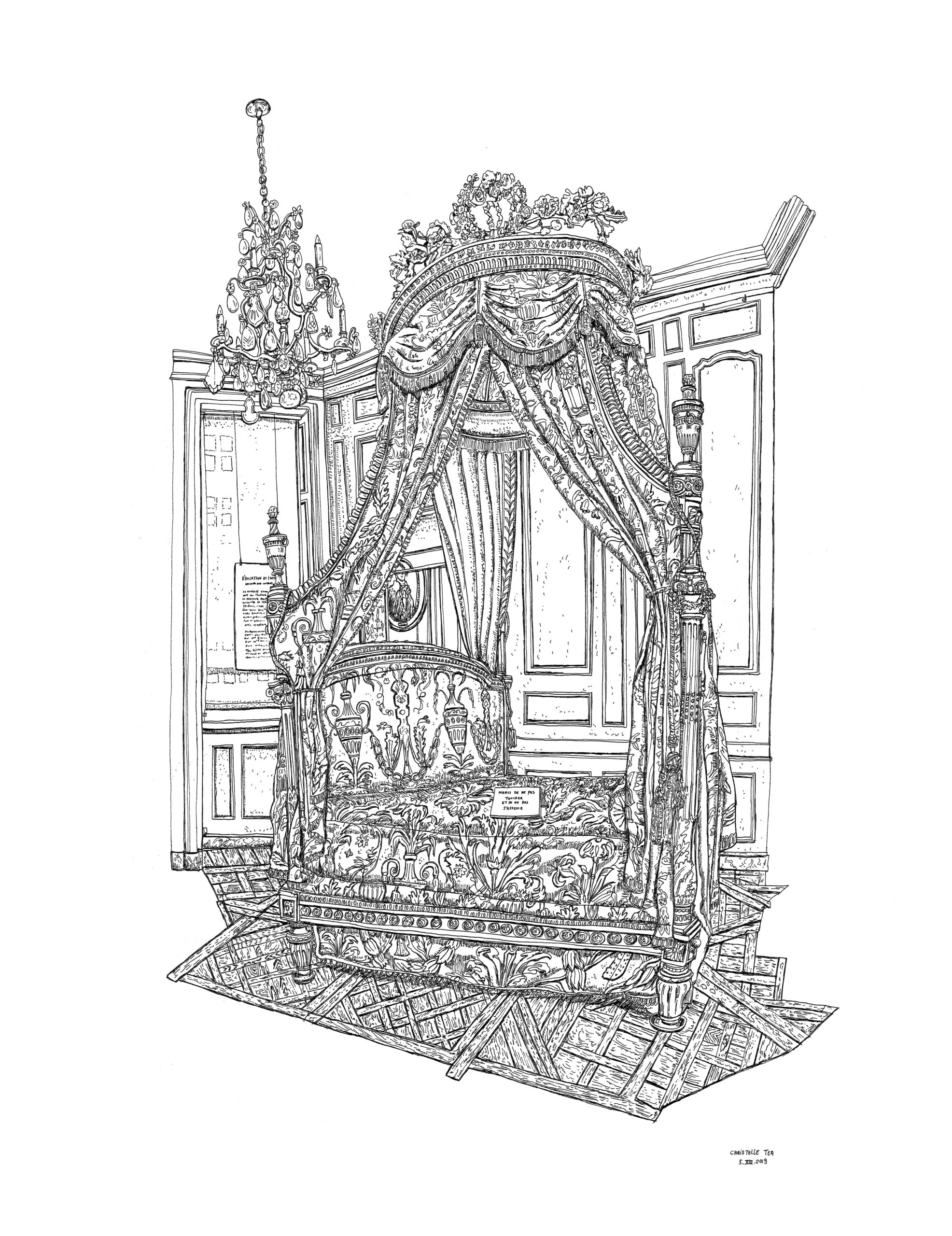 1 - Lit à la polonaise, Musée Cognacq-Jay, Paris, 5.VIII.2019.China ink on paper, 65 x 50 cm.
Musées dessinés
An exhibition by Christelle Téa
March 26 to June 21, 2020
The Cognacq-Jay museum presents "Musées dessinés", an exhibition gathering over 40 drawings produced on the spot by Christelle Téa in the 12 museums of the City of Paris.
During a season, the young artist has immersed herself into the daily life of the museum to sketch it with her meticulous line. One drawing after the other, she tells an intimate story combining portraits of places and fragments of life. Showcased in the wood-paneled salons, the exhibition builds connections between contemporary art practices and the Cognacq-Jay's 18th-century collections.
Musée Cognacq-Jay
8 rue Elzévir - 75003 Paris