Insight
The 'sketchbook' is important in Stefan Serneels' (°1968, Wilrijk (BE), lives & works in Aarschot (BE)) oeuvre. He transforms his sources (film stills, old photographs) into collages of everyday domestic scenes in which the psychological tension is palpable. These sketches will be shown on a small screen, slowly dissolving into one another. Further, we will present pencil and ink drawings, which are the resulting stand-alone and purified pencil and wash drawings for which 'suspense' is the blueprint. One sees that some elements always recur; some perspectives, stairs, objects and middle-class interiors are repeated in very diverse works.
Caroline Coolen (°1975, Neerpelt (BE), lives & works in Sint-Truiden (BE)) is represented with one big drawing, woodcut on paper. One wanders through her oeuvre as one would through a forest populated by many species. Dogs, trees and travel experiences acquire hallucinatory beauty through distortion or magnification. The strength of her drawings lies not only in its surprising and disarming themes. The translation of this into burlesque and colourful expressionist forms, through a deliberate mix of everyday materials, underpins the manipulation of thought that serves as a starting point. Or, how the banal triggers ideas about renewed forms.
The work of Caroline Coolen (1975, Neerpelt (BE), lives and works in Saint-Trond (BE)) is evoked through a large drawing, more specifically a woodcut on paper. The viewer walks through the artist's work as if he were walking in a forest populated by many species. Through a process of deformation and enlargement, dogs, trees and journeys acquire a hallucinatory beauty. The strength of Caroline Coolen's drawings does not lie exclusively in her singular or disarming themes, but is reflected through a plethora of expressionist, burlesque and colorful forms.
Caroline Coolen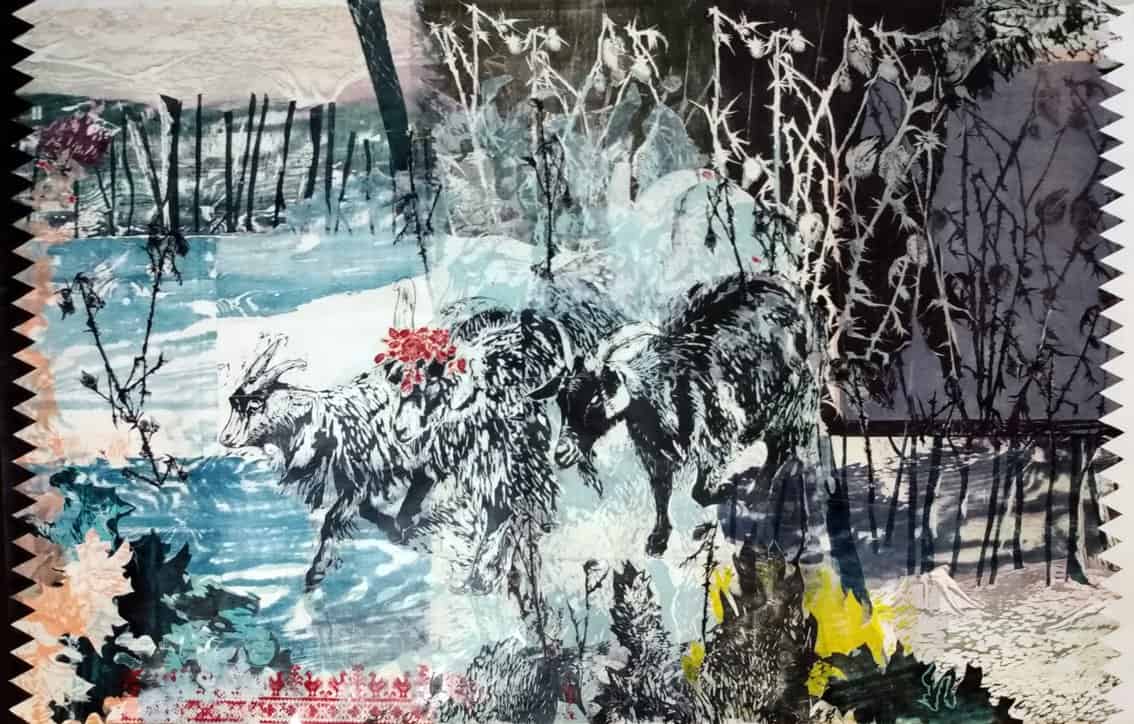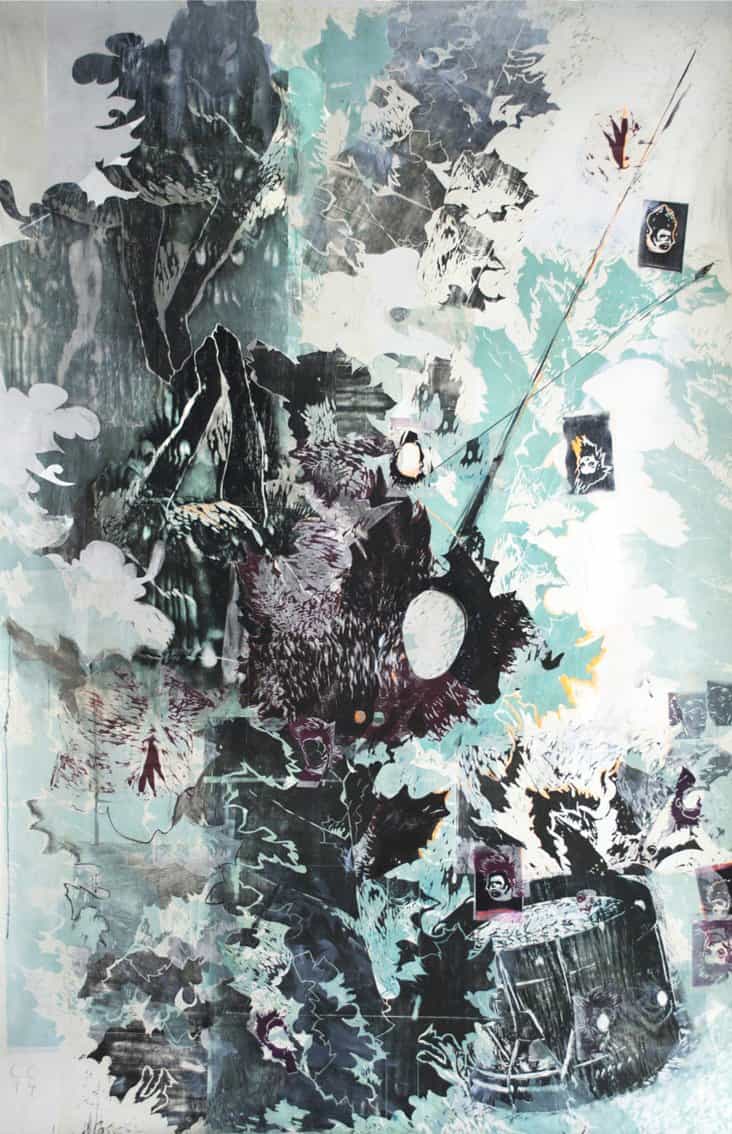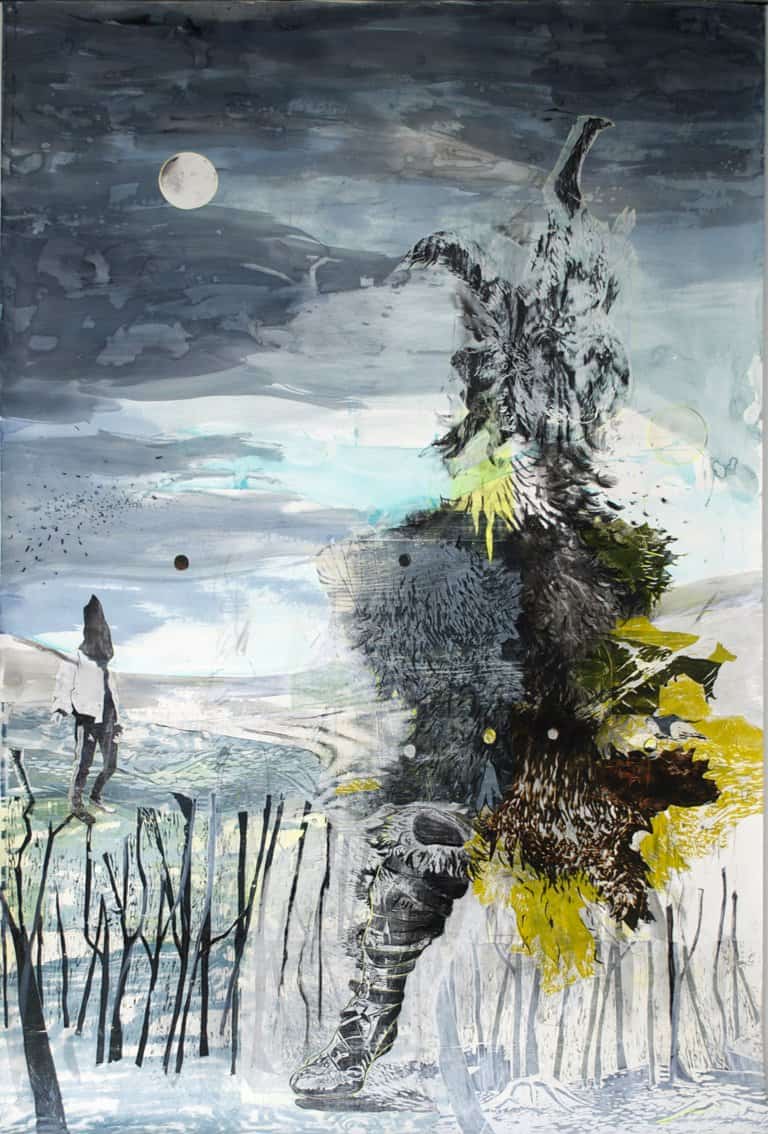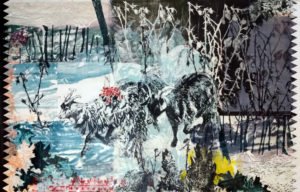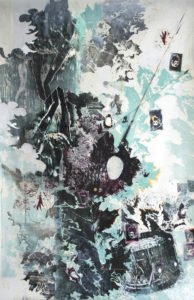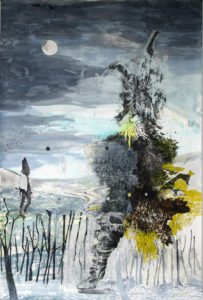 Stefan Serneels