What is the Drawing Society?

Committed throughout the year to defend contemporary drawing, Christine Phal and Carine Tissot created the Drawing Society to meet their desire to unite around them a community of art lovers, professionals and curious support contemporary creation.
In 2007 DRAWING NOW Art Fair was born and since 2017, the Drawing Hotel and the Drawing Lab allow them to diversify their actions in favor of drawing.
Each membership contributes to the creation of exhibitions and events!
Members of the Society of Friends of THE DRAWING SOCIETY enjoy advantages over the three structures dedicated to the defense of contemporary drawing on the French scene.
Throughout the year, DRAWING NOW Art Fair, the Drawing Lab and the Drawing Hotel make Paris vibrate to the rhythm of contemporary drawing!
Around the Drawing Society
Supported by the Drawing Society, the DRAWING NOW Prize aims to support a mid-career artist, whose drawing practice is predominant in creation, with an endowment of 5,000 euros and the organization of an exhibition. The gallery selection committee meets on the first day of the fair to name the winner. As every year, personalities join the selection committee.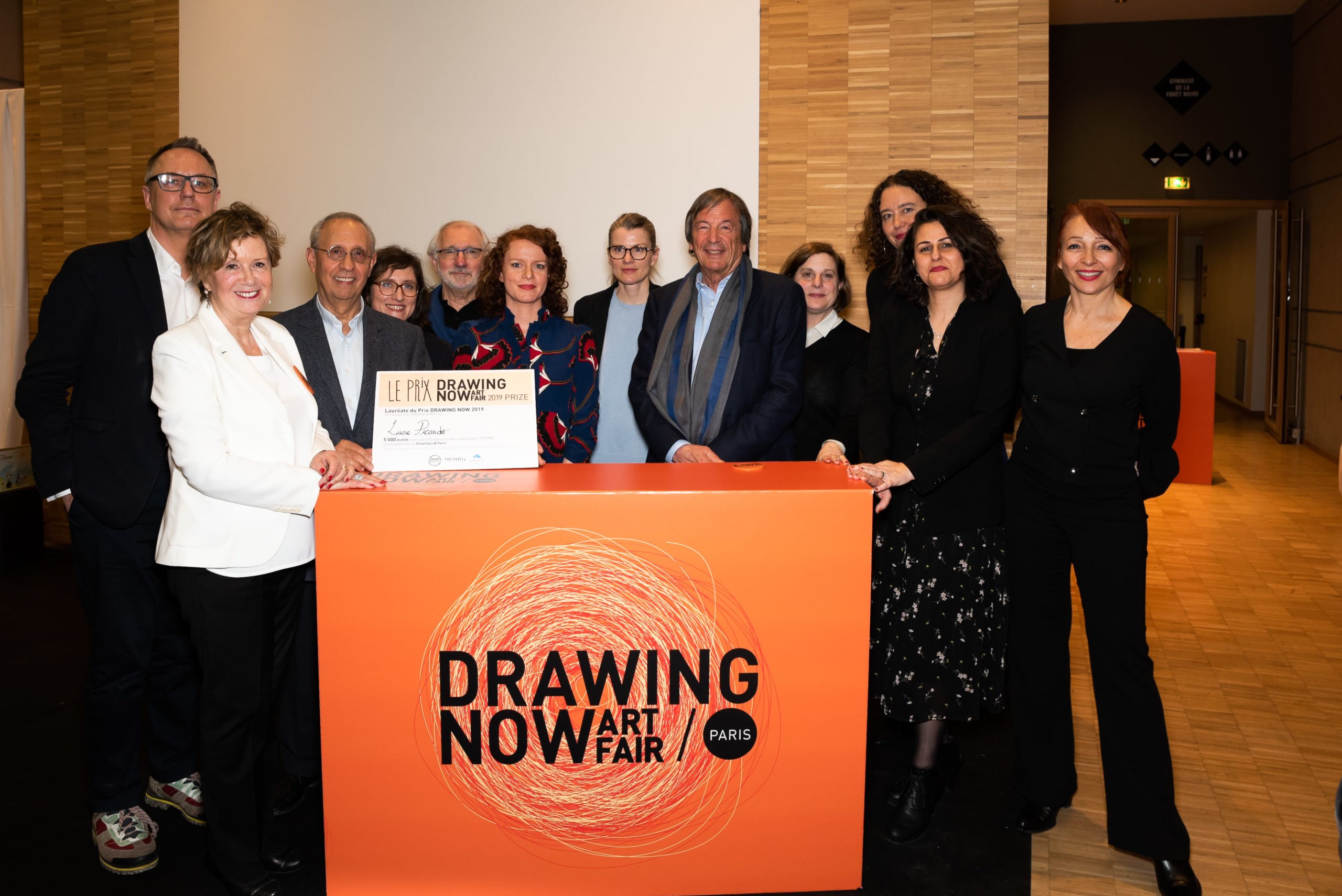 Supported by the Drawing Society, the Drawing Lab is a private art center dedicated to contemporary drawing, opened in 2017 by Christine Phal, patron of contemporary drawing and founder of DRAWING NOW Art Fair.
The programming of this non-profit venue is defined by the artistic committee consisting of:
Daria de Beauvais, curator of the Palais de Tokyo
Agnès Callu, Researcher at the Institute aesthetics Act (University paris I Pantheon-Sorbonne/CNRS)
Sandra Hegedüs, founder of SAM Art Projects and collector
Elsy Lahner, curator at the Albertina Museum in Vienna
Philippe Piguet, art critic and independent curator
Christine Phal's personal commitment, supported by the Drawing Society, allows:
Several actions aimed at the public
The production of four exhibitions per year
The edition of catalogs
Free access for all
The purpose of this place is to ensure the dissemination of contemporary drawing to all audiences.
The Drawing Hotel is a 48-room 4-star boutique hotel near the Palais Royal, created in 2017 by Carine Tissot, entrepreneur, collector and director of DRAWING NOW Art Fair.
Passionate about contemporary drawing, she gave 6 artists carte blanche to turn every floor's corridor into a permanent work of art.

This warm and welcoming location, is open to the city and its inhabitants via its bar and courtyard patio. It also houses the Drawing Lab and its gift shop. ​
The Drawing Hotel is a unique destination and invitation to explore the art of contemporary drawing.
Drawing pass is valid for one year, for one person, with the exception of LOVERS, for two people.
Enjoy the Drawing Lab and DRAWING NOW Art Fair events, while enjoying discounts on all Drawing Hotel offerings: rooms, bar and shop!