Since the first edition, the selection of galleries exhibiting at Drawing Now Art Fair has been carried out by an independent committee – without any team members or galleries – made up of contemporary art and contemporary drawing professionals.
Joana P. R. Neves, appointed artistic director in 2018, brings together different personalities to choose the projects that make the fair successful.
Thus, Joana P. R. Neves accompanied by Philippe Piguet, Hélène Guenin, Catherine Hellier du Verneuil, Anita Haldemann, Pascal Neveux, Dirk Snauwaert and Carole Haensler ; are all committed to choosing the projects proposed by the galleries and their artists for the 16th edition.
Between the 1st Salon du dessin contemporain in 2007 and its itinerant formula for 3 years and Drawing Now Art Fair at the Carreau du Temple, more than 300 international galleries have each year contributed to the emergence of a new generation of artists and the rediscovery of nuggets made by more established artists.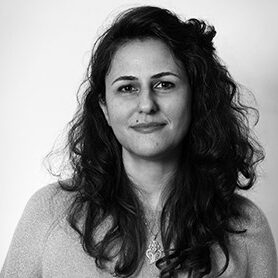 © Grégoire Avenel / Cool Hunt Paris
Joana P. R. Neves
Artistic Director of the fair
Joana P.R. Neves is a freelance curator and author based in London. She has been director of international commercial galleries and has organized monographic and group exhibitions in France and abroad. She is also co-founder of the curatorial group Plateforme Roven (alongside Johana Carrier, Marine Pagès and Diogo Pimentão) for whose magazine she writes regularly, as well as for other publications and catalogues. She is conducting research in art history at Kingston University around line and graphic expression as part of a PhD. She was co-director of Drawing Now Art Fair in 2018 and a member of the committee since 2017.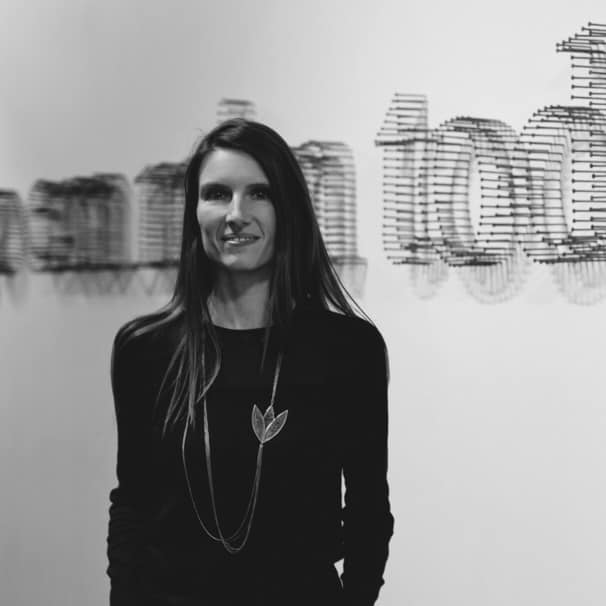 © Karolina Kodlubaj, 2016
Hélène Guenin
Director of the Museum of Modern and Contemporary Art of Nice (MAMAC)
Hélène Guenin has been director of MAMAC (Musée d'art moderne et d'art contemporain de Nice) since 2016. She curated - among others - Gustav Metzger. Remember Nature (February 2017); a solo exhibition by Liz Magor (November 2017 - co-production Migros Museum, Zurich; Kunstverein, Hamburg);Cosmogonies. according to the elements, a group exhibition focusing on ecological issues and co-creation with nature from Yves Klein to Thu-Van Tran (2018); Irene Kopelman On-Growing Intertwined, knotted, coiled landscapes(2018) ; Le Diable au corps, quand l'Op Art electrifise Cinéma (2019 with Pauline Mari); She-Bam Pow POP Wizz! The Amazons of the CP (with Géraldine Gourbe, Oct. 2020) ; Ursula Biemann's first solo exhibition in France: Indigenous Knowledge _ Cosmological Fictions (2020-2021) or Becoming a Flower (with Rébecca François).
Responsible for the programming of the Centre Pompidou-Metz from 2008 to 2016, she curated the following: Sublime. Earthquakes of the world ; An Imaginary Museum with Tate Liverpool (Francesco Manacorda) and MMK Frankfurt (Peter Gorschlüter); Tania Mouraud. A retrospective ; A brief history of the lines with Christian Briend; ERRE – labyrinthine variations with Guillaume Désanges. From 2002 to 2008, she was curator at Frac Lorraine and assistant curator at Casino Luxembourg - Forum d'art contemporain in 2001.
She is a member of the IAC Technical Committee, the Centre Pompidou Collection Committee, the CNAP Board of Directors and the Fondation des artistes commission.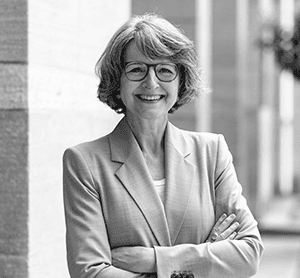 Anita Haldemann
Deputy Director and Head of the Department of Prints and Drawings at the Kunstmuseum Basel
Anita Haldemann is a Swiss art historian who received her Master of Arts degree from Johns Hopkins University in Baltimore in 1995 on a Fulbright scholarship and her PhD from the University of Bern in 2001. After working as a curator for many years, she became head of the Kupferstichkabinett (Department of Prints and Drawings) of the Kunstmuseum Basel in 2017, where she organized many highly acclaimed exhibitions on drawing and prints from thenineteenth to thetwenty-first century. Since 2019, as a member of the Executive Board of the Kunstmuseum, she has also been responsible for art and research as well as Deputy Director. She has held teaching positions at the universities of Bern and Basel In addition to projects on nineteenth-century drawings and prints, including a major exhibition on Cézanne's sketchbooks (2017), Anita Haldemann has organized major retrospectives of drawings on artists such as Rosemarie Trockel (2010), Markus Raetz (2013) and Maria Lassnig (2018). She has also repeatedly presented younger contemporary positions in exhibitions and publications, such as Michaël Borremans (2004), Rozá El-Hassan (2012), Catharina van Eetvelde (2017) and Kara Walker (2021).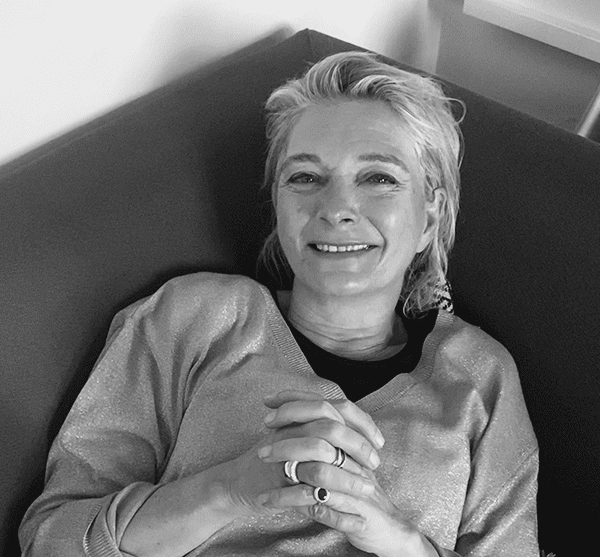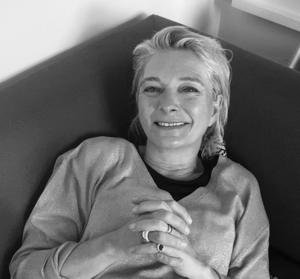 Catherine Hellier du Verneuil
Art historian and collector
Art historian and ESSEC graduate, Catherine Hellier du Verneuil worked for several European museums (Rijksmuseum, British Museum, Victoria & Albert) before embarking on publishing within the Flammarion group. In 1995, she created with her partner Editions Quatre Fleuves, a house specializing in the design and publishing of object books and animated books for Youth and Art. In 2002 she created the Amarante company to carry out consulting missions, including editorial and artistic. Collector by passion and family tradition, she invested young in classical art (engravings, gouaches, Flemish paintings sixteenth and seventeenth centuries) before starting a collection of contemporary art at the turn of the millennium. In 2009 she joined the association of Friends of Beaux-Arts de Paris, chaired by Agnès b., to help the young artists of the School in their professional career. Today, she still works with young artists and her profession as a publisher.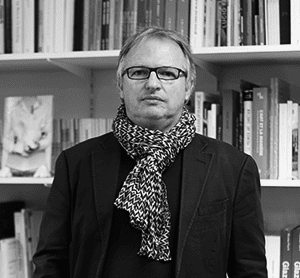 Pascal Neveux
Director of the Fonds Régional d'Art Contemporain Picardie
After a doctorate in art history, Pascal Neveux worked successively at Art Public Contemporain and then at the Jean-Gabriel Mitterrand gallery before joining Madeleine Van Doren at the Crédac centre for contemporary art in Ivry-sur-Seine in 1992. From 1999 to 2006, he directed the Frac Alsace in Sélestat and since 2006, the Frac PACA in Marseille, for which he piloted the architectural project designed by Kengo Kuma, inaugurated in March 2013 as part of Marseille Provence, European Capital of Culture. Since 2013, he has chaired the Marseille Expos association, a network of over forty contemporary art venues, museums, art centres and galleries. He is also the author of articles on numerous French and foreign artists and curates exhibitions in France and abroad. Since 2018, he has chaired Cipac, the national federation of contemporary art professionals, and has represented the federation on the Conseil national des professions des arts visuels (CNPAV) since its creation. He now directs the Frac Picardie in the Hauts-de-France region, since 2020.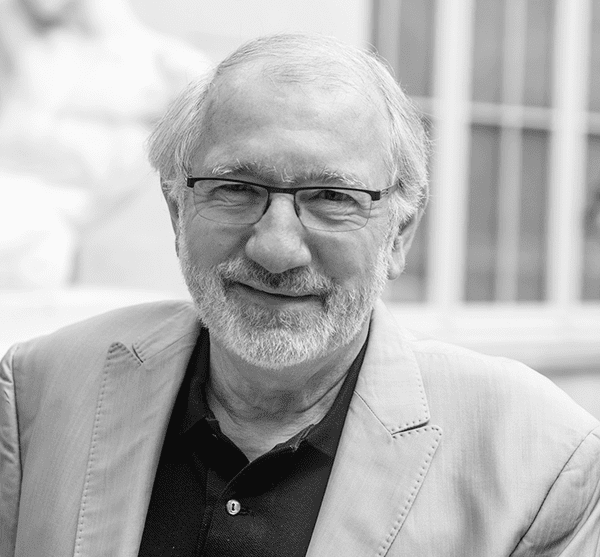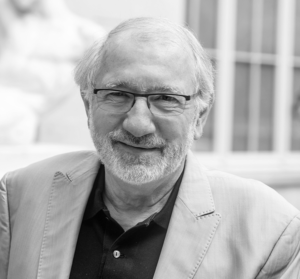 Philippe Piguet
Art critic and independent curator
Art critic and independent curator, in charge of the programming of the Chapel of the Visitation of Thonon-les-Bains (74), Philippe Piguet was artistic director of Drawing Now Art Fair from 2010 to 2018. He has been a regular contributor to the magazines L'oeil since 1985 and art absolument since 2002. Author of numerous catalogue texts, he has been teaching art history at ICART – Institut supérieur des carrières artistique – since 1986 and has developed an important conference activity.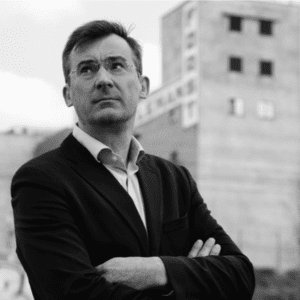 Carole Haensler
Director of the swiss museum association
Dirk Snauwaert (born in Tielt in 1963) is the director of WIELS, Centre d'art contemporain in Brussels. He was previously co-artistic director of the IAC Institut d'Art Contemporain de Villeurbanne/Lyon, responsible for the programming of exhibitions and the development of the FRAC Rhône-Alpes collection.
From 1996 to 2001 he was director of the Kunstverein Munich. From 1989 to 1995, he was curator for contemporary art at the Association des Expositions du Palais des Beaux-Arts in Brussels. He has organized and coordinated monographic and thematic exhibitions. He lectures and publishes regularly on art and visual culture. He was a member of the Advisory Council of the Flemish Community of Belgium and was also responsible for its acquisitions between 2004 and 2006. Among his other functions, Dirk Snauwaert has sat on several juries and committees such as the Action Française d'Action Artistique-AFAA in 2001-2002, the DAAD Berliner Künstlerprogram (in 1997-2002), in the international board of the Generali Foundation Vienna in 2010-2012, of the Office for Contemporary Art Oslo, advisory member of the Allianz Cultural Foundation (D), the acquisition committee of the FRAC Pays de la Loire (F), Frac Picardy, Proximus Art, MuZee Ostend. For Wiels, he has curated exhibitions by Rosemarie Trockel, Joëlle Tuerlinckx, Anne Mie Van Kerckhoven, Bruno Serralongue, Luc Tuymans, Andro Wekua, Francis Alÿs, Walter Swennen, Marcel Broodthaers Poèmes industriëls Lettres ouvertes (co-curat Ch Friling), Rebecca H Quaytman, and group or thematic exhibitions such as Risquons-Tout (2021), the Musée Absent (2017), Residue (2013), Expats-Clandestines (2007), Rehabilitation (2010), Idiolect in Bruges (2010), Convex-Concave art contemporain de belgique (co-curated Charlotte Friling) at the Tank Museum in Shanghai (2019), Thomas Hirshorn, Pixel Collage, National Gallery of Kosovo, Pristina, Kosovo, 2018, Jef Geys' exhibition for the Belgian pavilion at the Venice Biennale in 2009.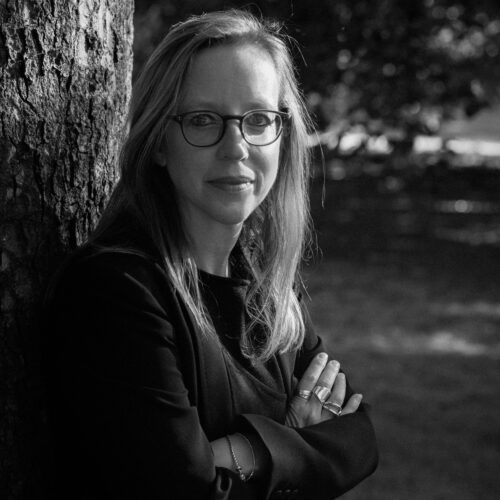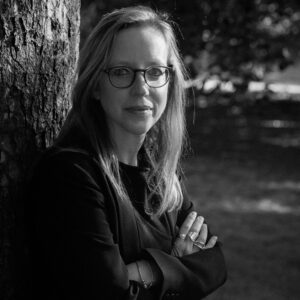 Carole Haensler
Director of the swiss museum association
Carole Haensler Huguet, born in Lausanne in 1974, was appointed curator of the Museo Civico Villa dei Cedri in Bellinzona in 2013, with the task of conserving and enhancing the Museum's artistic heritage, redefining and strengthening the institution's identity, developing the cultural mediation offering and synergies with other city and regional cultural institutions. She also accompanied the creation of the Ente autonomo di diritto pubblico Bellinzona Musei - the new administrative structure created in 2017 which manages the Museo Villa dei Cedri and which in the process of Bellinzona's aggregation is brought to manage the other exhibition spaces attached to the city - of which she has been director since January 1, 2018.
With a master's degree in art history and archaeology from the University of Neuchâtel (1999), she has worked for various private and public collections in Switzerland, including the Thyssen-Bornemisza Foundation in Lugano and Thyssen-Bornemisza Art Contemporary - TBA21 -, Vienna, the Zentrum Paul Klee in Bern and the Centre d'art contemporain in Geneva. She specializes mainly in modern and contemporary art, in particular French art and literature from the second half of the 19th century and French and German art from the period 1900-1950.