Since the first edition, the selection of galleries that exhibit at Drawing Now Art Fair has been carried out by an independent committee – without any team members or galleries – formed by professionals from contemporary art and contemporary drawing.
Joana P.R. Neves, appointed artistic director in 2018, brings together different personalities to choose the projects that make the success of the fair.
She was for the 2018 edition co-artistic director with Philippe Piguet, artistic director from 2010 to 2018: he remains on the selection committee and ensures the selection of works of the MASTER NOW.
We have come a long way together with Philippe Piguet since his remark to Christine Phal 13 years ago when she expressed her wish to organize an event in a prestigious location that our premium partner SOFERIM placed at her disposal. Philippe Piguet said, "Why not do something on drawing?".
From an itinerant contemporary drawing Salon to the 2009 Drawing Now PARIS at the Carrousel du Louvre in 2010, and on to the Drawing Now Art Fair at the Carreau du Temple, more than 300 galleries have participated in the fair since its inception.
© Grégoire Avenel / Cool Hunt Paris
Joana P. R. Neves
Artistic director
Joana P. R. Neves is an independent writer and curator born in Lisbon, Portugal. She worked in commercial galleries in Paris (Galerie Chantal Crousel and schleicher+lange) and in London (Marlborough Contemporary). She is the Artistic Director of DRAWING NOW Art Fair since 2017. As a curator, she organized exhibitions internationally, such as The Lynx Knows no Boundaries, Fondation Ricard, Paris, in 2017. She is the co-curator of the touring exhibition BLANK about the lifetime work of the artist Irma Blank: Culturgest Lisbon & MaMCO Geneva 2019; CAPC Bordeaux, CCA Tel Aviv 2020; Museo Villa dei Cedri Bellinzona, ICA Milano & Centre d'art Bombas gens Valencia 2021. She has been a regular contributor to the contemporary drawing French magazine Roven, among other publications and catalogues. In 2020, she obtained her PhD in Art History at Kingston University in 2020, Following the Indexical Line, Etienne-Jules Marey, Douglas Huebler, Sol LeWitt. Her recent publications include As One takes one's pulse, The Technology of Asemantic Writing, Exh. Cat., Centre d'art de Genève; Unskilled Beauty or Ugly Truth? for the magazine Drawing, Research, Theory Practice, published by Intellect Books, amongst others. Her next research project explores drawing, abstraction and technology from a feminist perspective.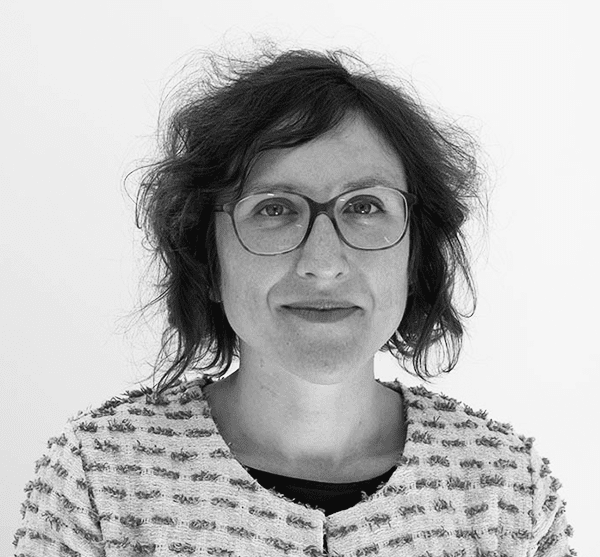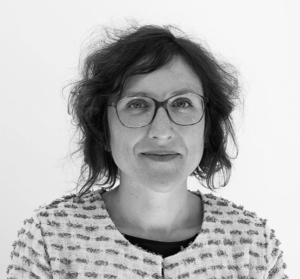 Emilie Bouvard
Art historian and heritage curator
Emilie Bouvard is an art historian and heritage curator. She is currently stationed at the Giacometti Foundation as Scientific and Collections Director. She was previously at the Picasso Museum in Paris, where she is in charge of paintings (1938-1973), research and publishing, and contemporary art. In parallel to completing a doctoral thesis on 'The Violence of Women Artists from 1960 to 1985,' Bouvard served as an art critic of emerging contemporary art for pieces exhibited on-site as well as for the Association of Portraits. She was an art historian and heritage curator at the Picasso Museum in Paris, where she was in charge of paintings (1938-1973), research and publishing, and contemporary art. In 2015, Bouvard acted as the National Picasso Museum's co-curator of the exhibition "Picasso.Mania" held at the Grand Palais, Paris. Together with Laurent Le Bon, she curated the 2016 edition of "Choices" at the Palais de Tokyo.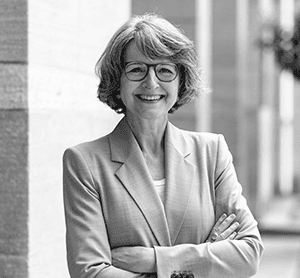 Anita Haldemann
Deputy Director and Head of the Kupferstichkabinett at the Kunstmuseum Basel
Anita Haldemann is a Swiss art historian who received her Master of Arts from the Johns Hopkins University in Baltimore in 1995 on a Fulbright Scholarship and her PhD from the University of Bern in 2001. After working as a curator for many years, she became head of the Kupferstichkabinett (Department of Prints and Drawings) at the Kunstmuseum Basel in 2017, where she has curated numerous and highly acclaimed exhibitions on drawing and prints from the 19th to the 21st century. Since 2019, as a member of the Kunstmuseum's Executive Board, she has additionally been Head of Art and Research and the Deputy Director. She has held teaching positions at the Universities of Bern and Basel.
In addition to projects on 19th century drawings and prints, in particular a major exhibition on Cézanne's sketchbooks (2017), Anita Haldemann organized important drawing retrospectives on artists like Rosemarie Trockel (2010), Markus Raetz (2013) and Maria Lassnig (2018). She has also repeatedly presented younger contemporary positions in exhibitions and publications, such as Michaël Borremans (2004), Rozá El-Hassan (2012), Catharina van Eetvelde (2017) and Kara Walker (2021).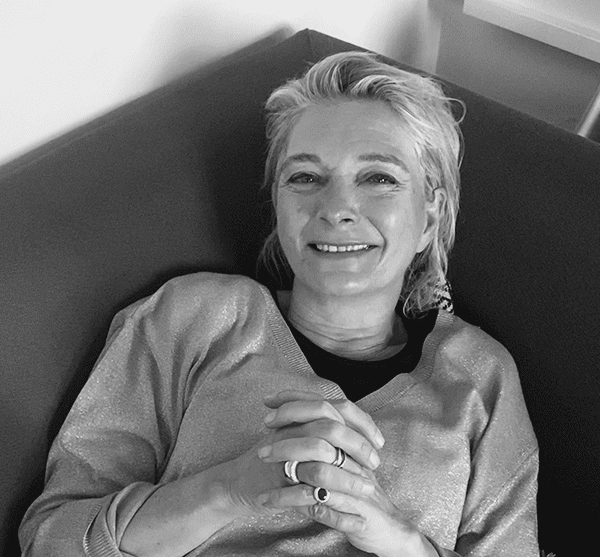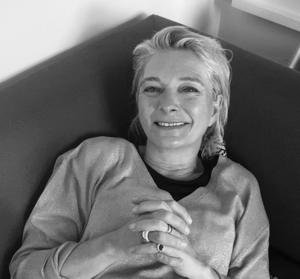 Catherine Hellier du Verneuil
Art historian and collector
An art historian and ESSEC graduate, Catherine Hellier du Verneuil worked for several European museums (Rijksmuseum, British Museum, Victoria and Albert) before entering publishing with the Flammarion group. In 1995, she and her partner created Editions Quatre Rivières, a house specializing in the design and publishing of books-objects and animated books for Youth and Art. In 2002 she created the Amarante Society to carry out consulting assignments, including editorial and artistic work. A collector by passion and family tradition, she invested in classical art (engravings, gouaches, Flemish paintings 16th and 17th centuries) before starting a collection of contemporary art at the turn of the millennium. In 2009 she joined the association of Friends of Fine Arts of Paris, chaired by Agnès b, to help the young artists of the School in their professional career. She still has a role in young artists and her profession as a publisher.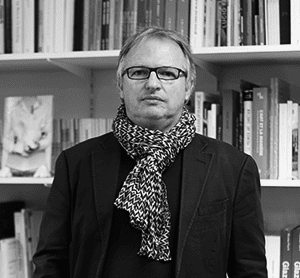 Pascal Neveux
Director of the Fonds Régional d'Art Contemporain Picardie
After a doctorate in art history, Pascal Neveux worked successively at Art Public Contemporain and then at the Jean-Gabriel Mitterrand gallery before joining Madeleine Van Doren at the Crédac centre for contemporary art in Ivry-sur-Seine in 1992. From 1999 to 2006, he directed the Frac Alsace in Sélestat and since 2006, the Frac PACA in Marseille, for which he piloted the architectural project designed by Kengo Kuma, inaugurated in March 2013 as part of Marseille Provence, European Capital of Culture. Since 2013, he has chaired the Marseille Expos association, a network of over forty contemporary art venues, museums, art centres and galleries. He is also the author of articles on numerous French and foreign artists and curates exhibitions in France and abroad. Since 2018, he has chaired Cipac, the national federation of contemporary art professionals, and has represented the federation on the Conseil national des professions des arts visuels (CNPAV) since its creation. He now directs the Frac Picardie in the Hauts-de-France region, since 2020.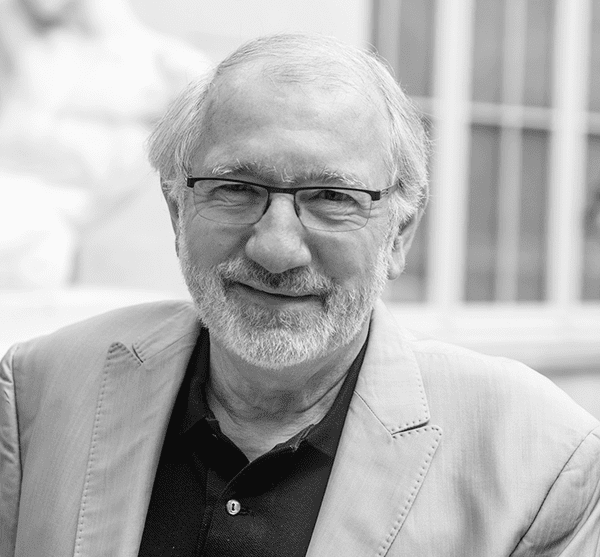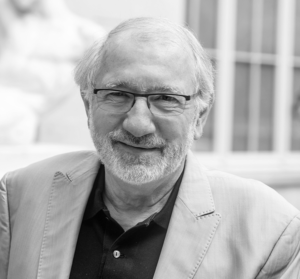 Philippe Piguet
Art Critic and Independent Curator (artistic director from 2010 to 2018)
Art critic and exhibitions curator, in charge of the program of the Chapel of the Visitation in Thonon-les-Bains (74 - France), Philippe Piguet was the artistic director of Drawing Now Art Fair from 2010 to 2018. He has been a regular contributor to the journals L'Œil, since 1985, and Art Absolument since 2002. Author of numerous catalogue texts, he has been teaching art history at ICART, Institut supérieur des carrières artistiques, since 1986 and has been developing an important conference business.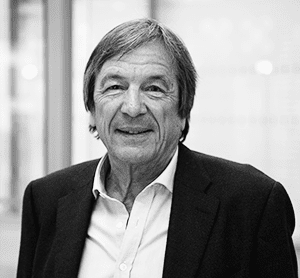 Daniel Schildge
Art collector
Daniel Schildge is an art lover, art enthusiast and art collector. He is a Relentless traveler in order to discover more and more innovations and originalities. A member of the Art Collector jury for three years, he is also a member of ADIAF and a member of the selection committee for artists for the 2016 Marcel Duchamp Prize. In addition, Daniel Schildge was a member of the 2016 jury of the 9th Drawing Prize of the Daniel and Florence Guerlain Contemporary Art Foundation.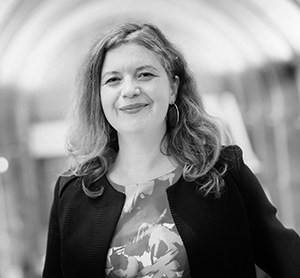 Annabelle Ténèze
Director - les Abattoirs, Museum of Modern and Contemporary Art - Frac Occitanie Toulouse
Annabelle Ténèze is a paleographer archivist, chief curator of heritage, director of the Abattoirs, Museum - Frac Occitanie Toulouse. She was curator at the Musée national Picasso-Paris (2006-2012) and director of the Musée d'art contemporain de Rochechouart (2012-2016). Her research interests include what defines historical and current scenes, and the reasons for visibilities and invisibilities. She has co-organised group exhibitions of French women artists such as Peindre, dit-elle, in 2015 and 2017 (Musée d'art contemporain de Rochechouart, Musée des Beaux-arts de Dôle; with Julie Crenn), and African artists ( L'Iris de Lucy. Contemporary African Artists , in 2016-2017; with Orlando Jinorio Britto; Musac, Leon, Musée d'art contemporain de Rochechouart and CAAM de Las Palmas de Gran Canaria), Medellín, a Colombian history, from the 1950s to today (with the Museo de Antioquia de Medellín) Picasso and Exile. A History of Spanish Art in Resistance (with the Musée National Picasso-Paris) and its regional counterpart I was born a foreigner (60 artists, 29 nationalities) or Beyond Appearances. Il était une fois, il sera une fois aux Abattoirs (with Missla Libsekal). She has also organised a number of monographs of singular artists emerging in the 1960s, such as Carolee Schneemann (2013, Rochechouart), and at Les Abattoirs in Toulouse Daniel Spoerri (2017), Hessie (2017), Jacqueline de Jong (2018), Peter Saul (2019) or Marion Baruch (2020).