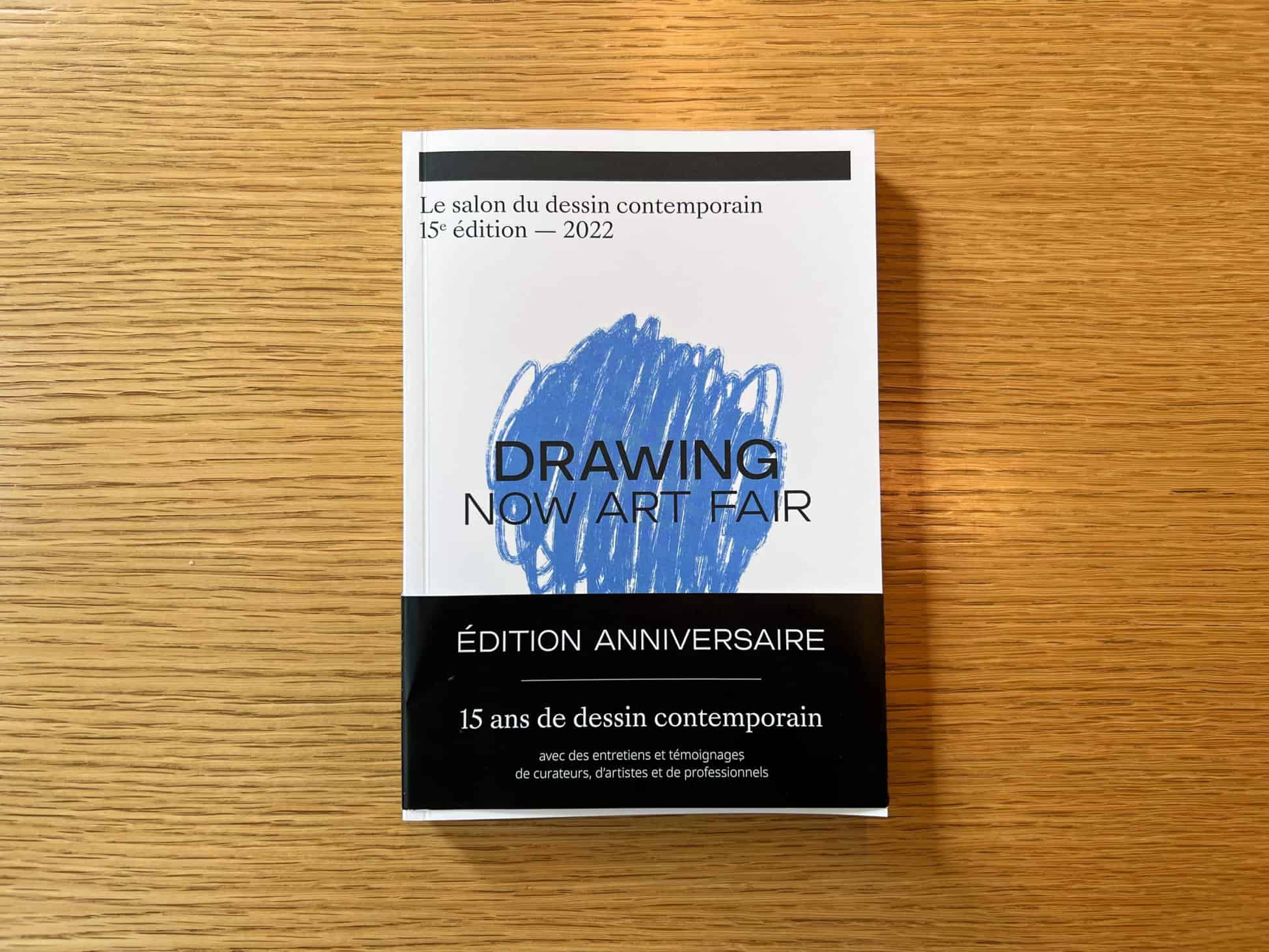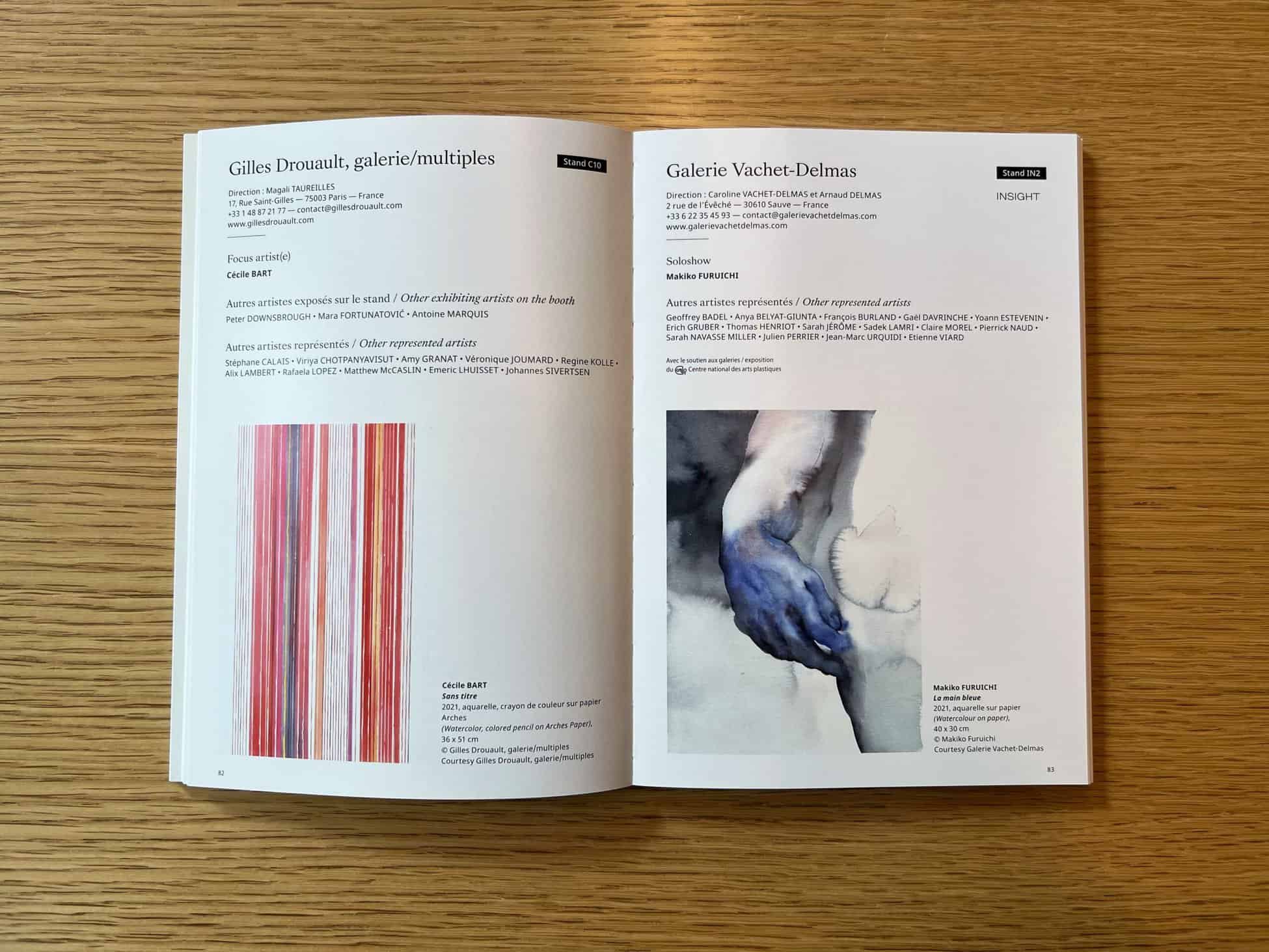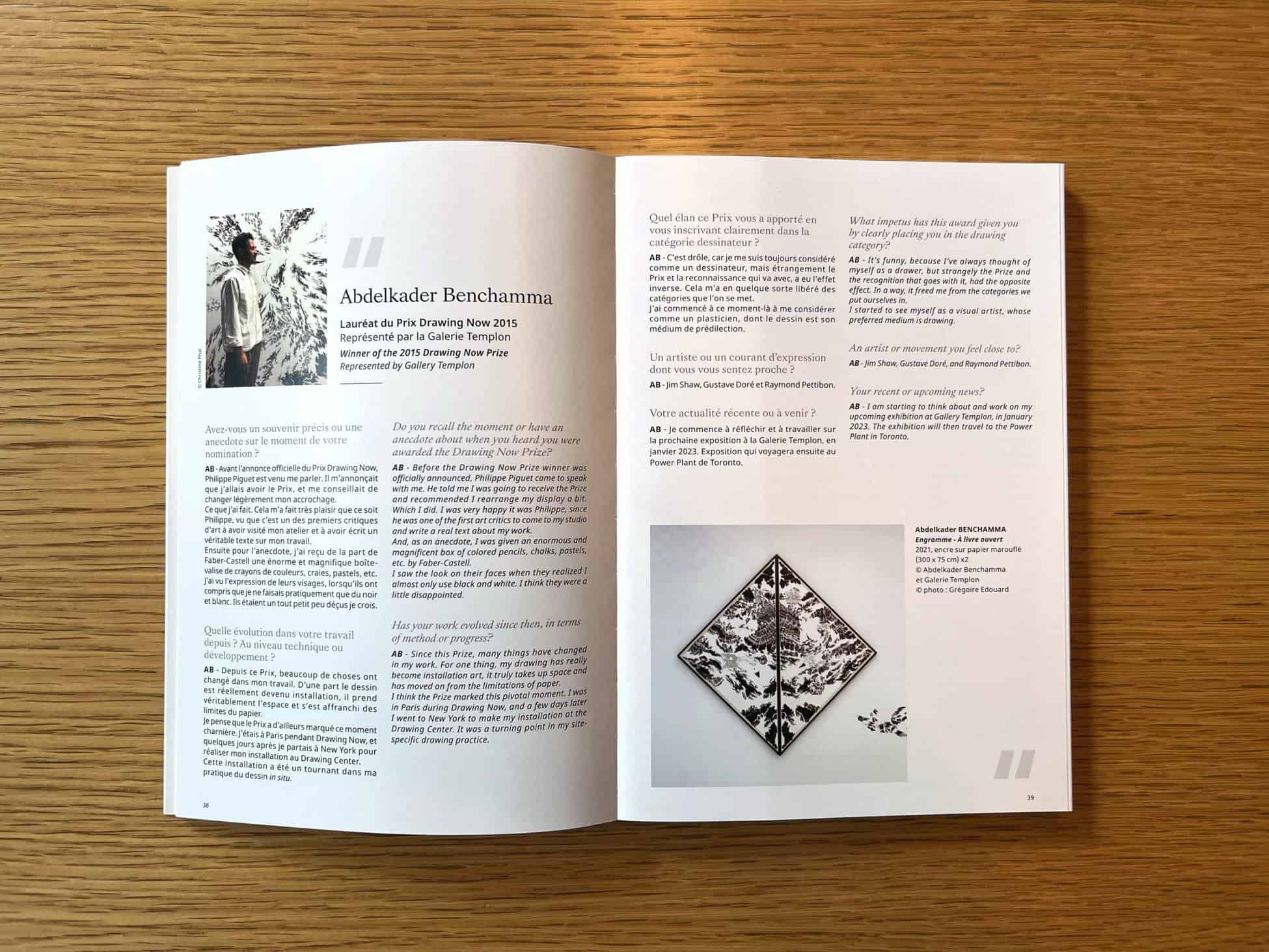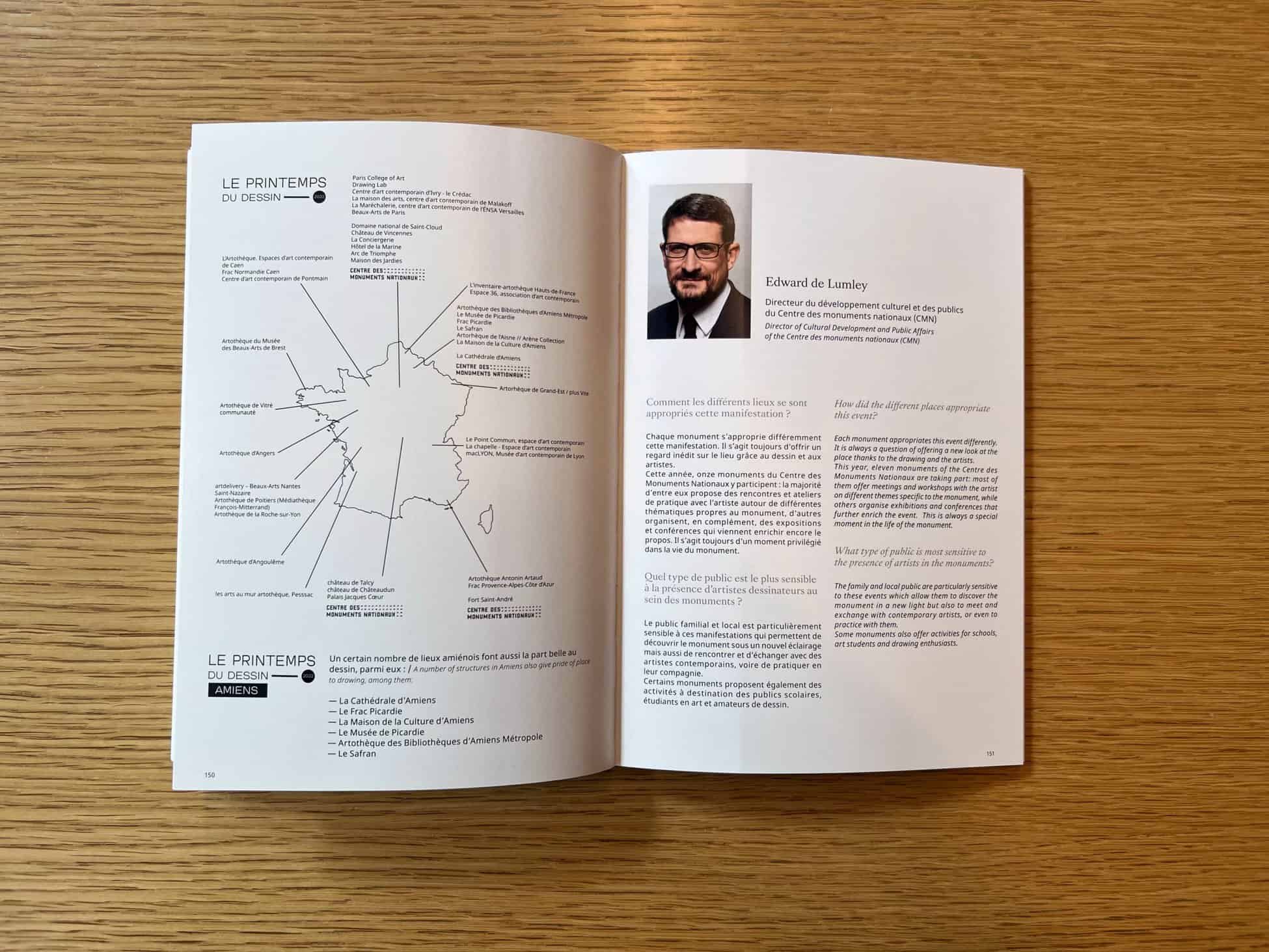 CATALOGUE OF THE 15TH ANNIVERSARY EDITION
Discover 15 years of contemporary drawing through this catalogue that celebrates the15th anniversary edition of Drawing Now Art Fair — le salond du dessin contemporain founded by Christine Phal and directed by Carine Tissot.
Browse this edition full of surprises and rich in content around contemporary drawing with interviews and testimonials from curators, artists and professionals. Also find the 72 galleries participating in the15th edition representing more than 300 artists on the fair.
You will find exclusive interviews with the 10 winners of the Drawing Now Prize. Also, the key players in the artistic scene shed light on the place of contemporary drawing. Throughout the pages discover the exhibition Hyperdrawing in partnership with the Frac Picardie and in parallel the testimony of three historical partners : the Pernod Ricard Corporate Foundation, the Embassy of the Kingdom of the Netherlands and the Beaux-Arts de Paris on the occasion of Walldrawing. Echoing Drawing Now Art Fair, discover the 5th edition of the Printemps du dessin through interviews with partners and the discovery of the 42 participating places throughout the France. In the course of this catalogue you will also find the program of talks with invited professionals and discover the Franco-German Prize for Cultural and Creative Sectors awarded to Christine Phal.
—
Drawing Now Art Fair
Le salon du dessin contemporain
Paris — 2022
Bilingual French English
184 pages
ISBN 978-2-490024-09-4
Price (shipping costs included in metropolitan France): €23
Contact us for shipping to another country: info@drawingnowartfair.com
Catalogues of previous editions are also available on request.