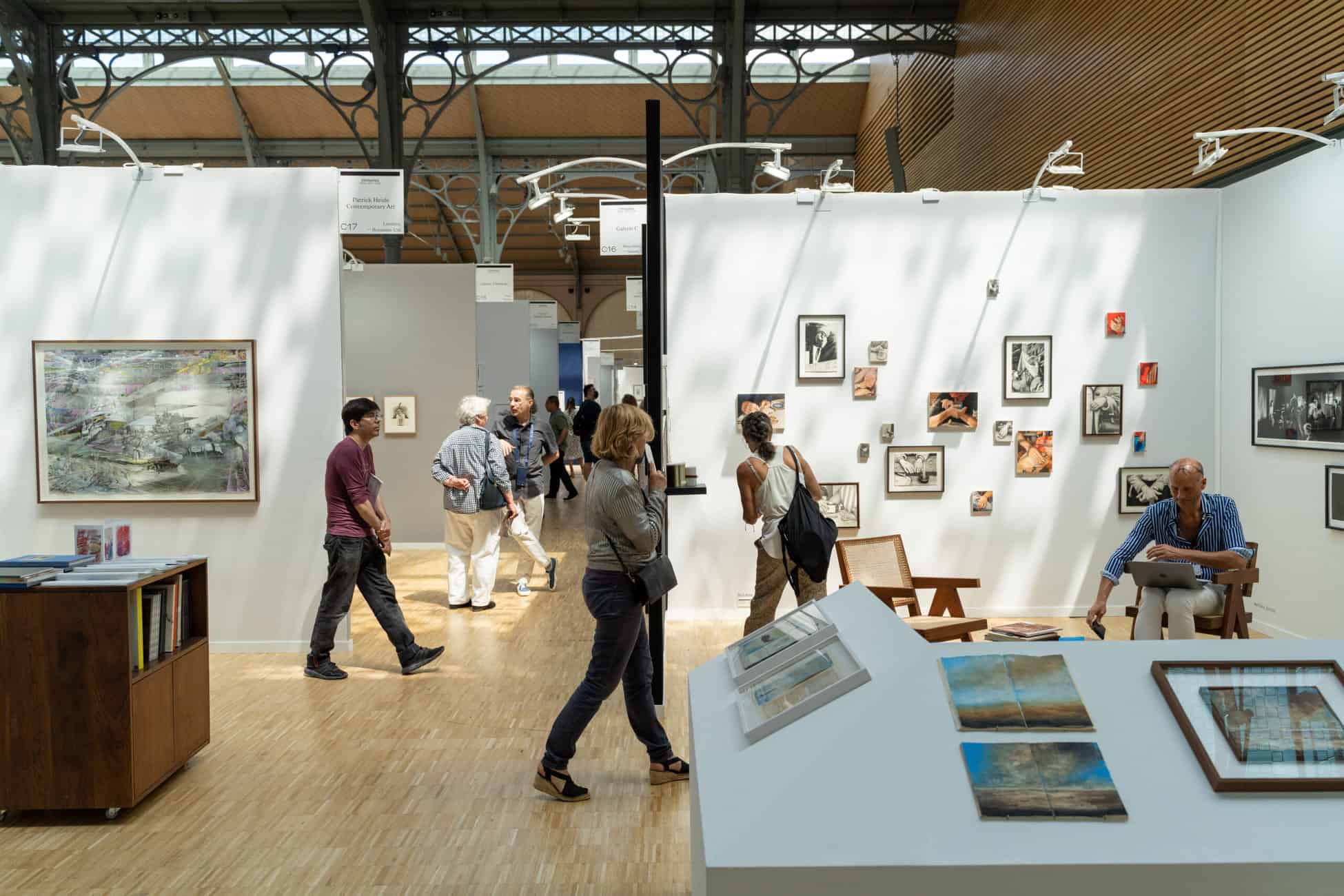 Drawing Now Art Fair is the first contemporary art fair exclusively dedicated to drawing in Europe, created in 2007.
On the occasion of its 16th edition, Drawing Now Art Fair will return to the Carreau du Temple in the 3rd arrondissement of Paris.
Meet us from Thursday 23 to Sunday 26 March 2023 to discover the galleries and artists of this edition!
A selection of international galleries will present their selection of works around contemporary drawing from the last 50 years. The two sectors, Insight and Process, will once again show the most contemporary side of drawing.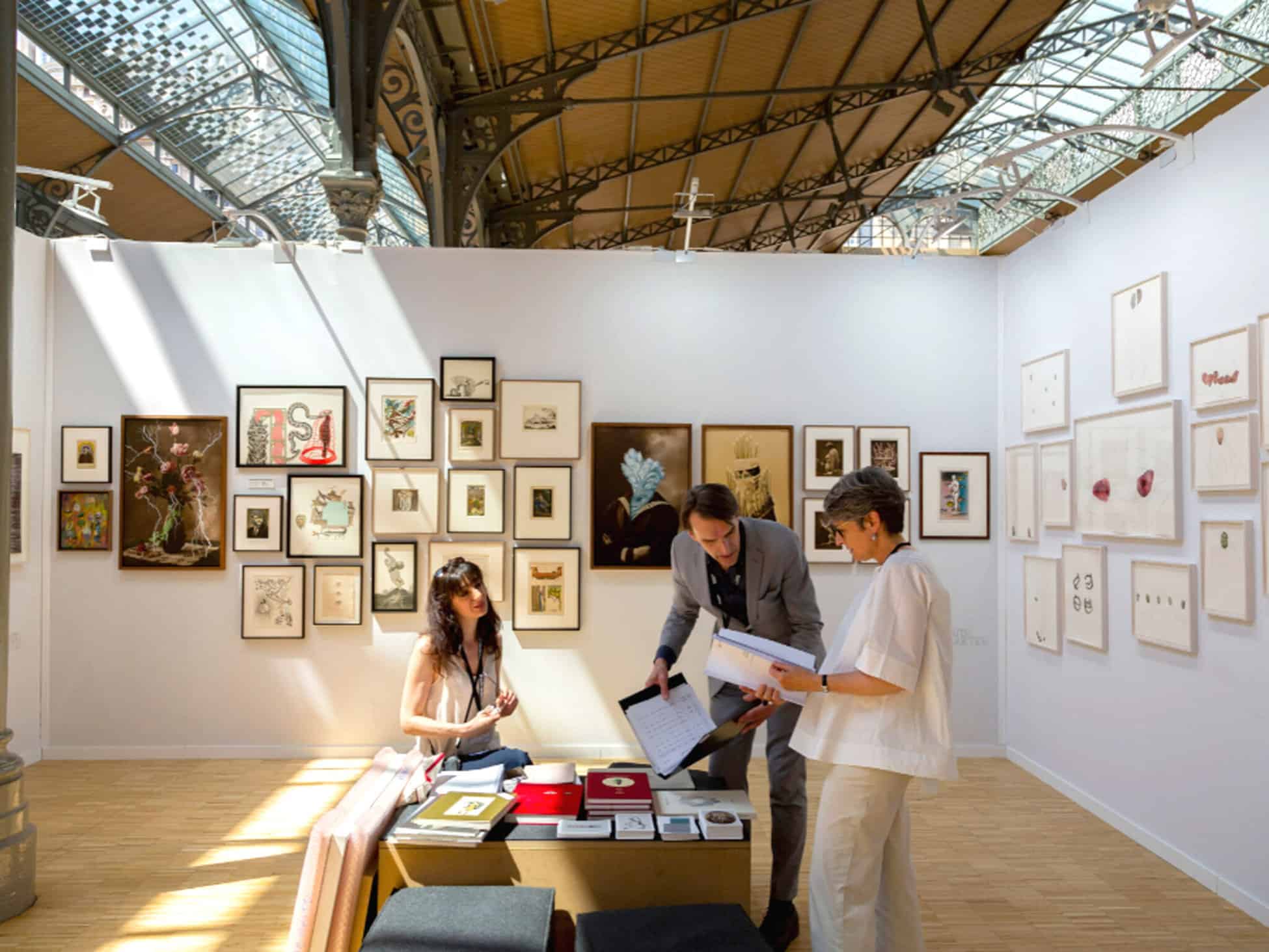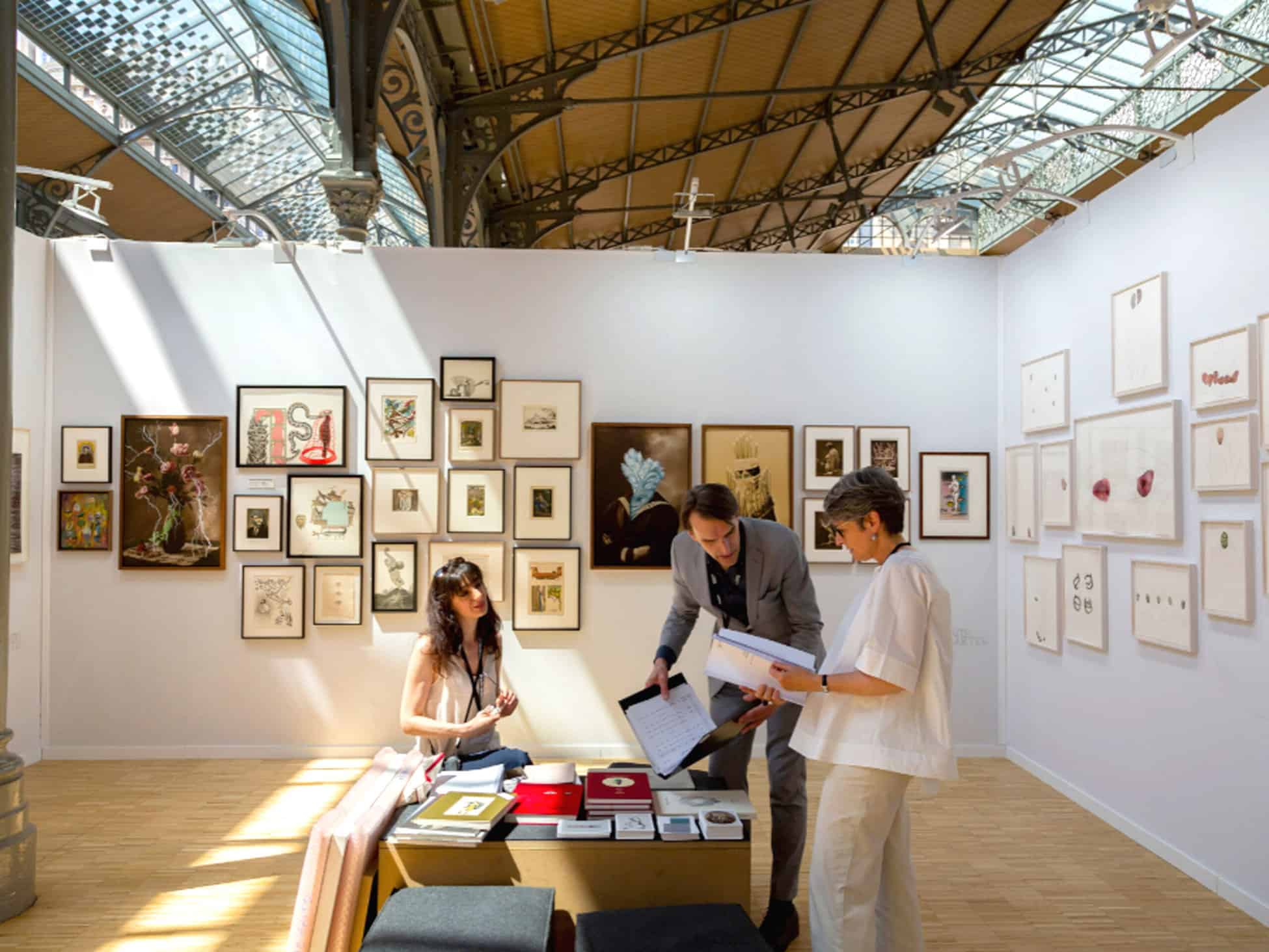 Located on the ground floor, this space welcomes galleries that present an artist in focus on at least 30% of the total surface of their stand.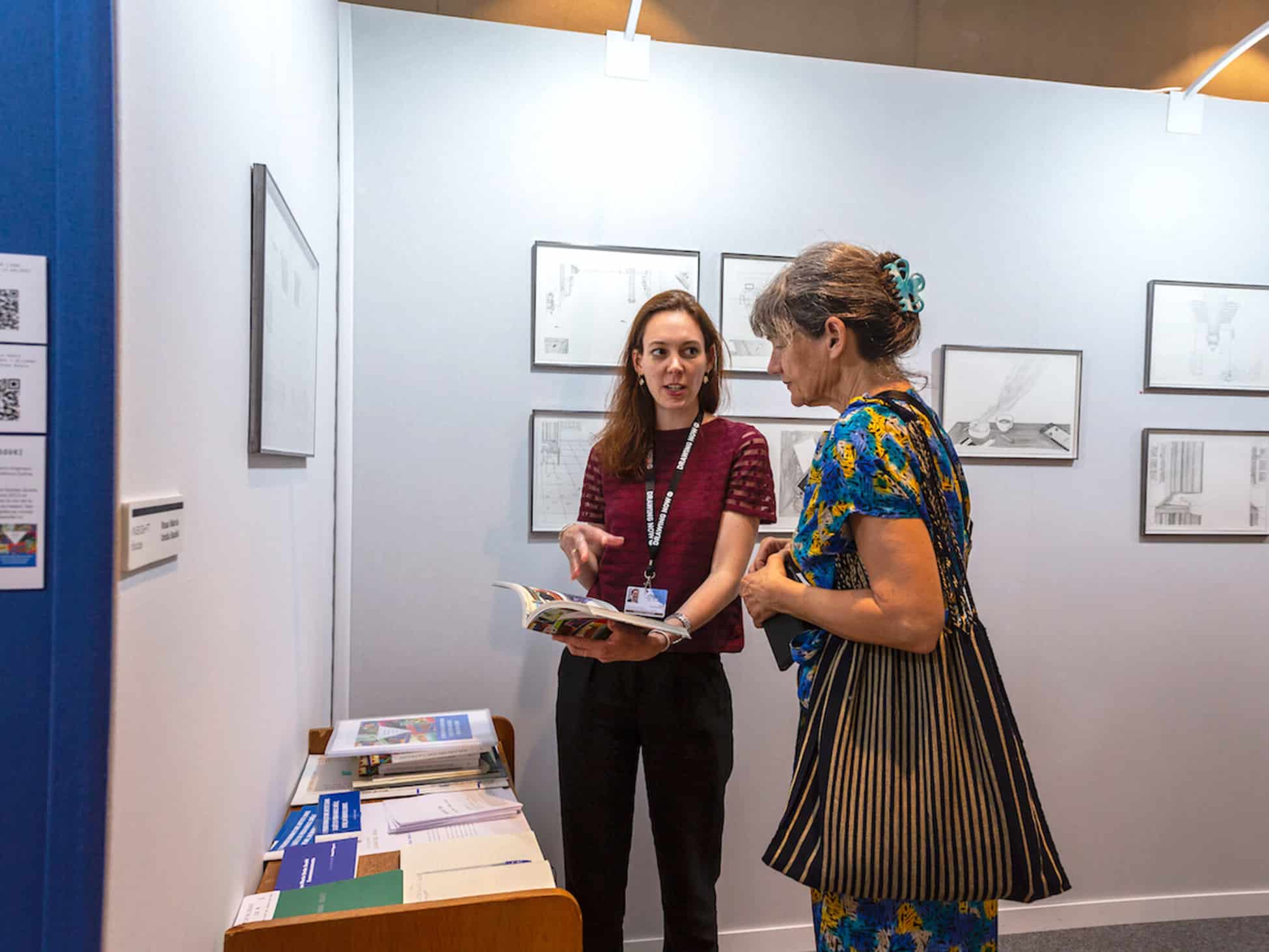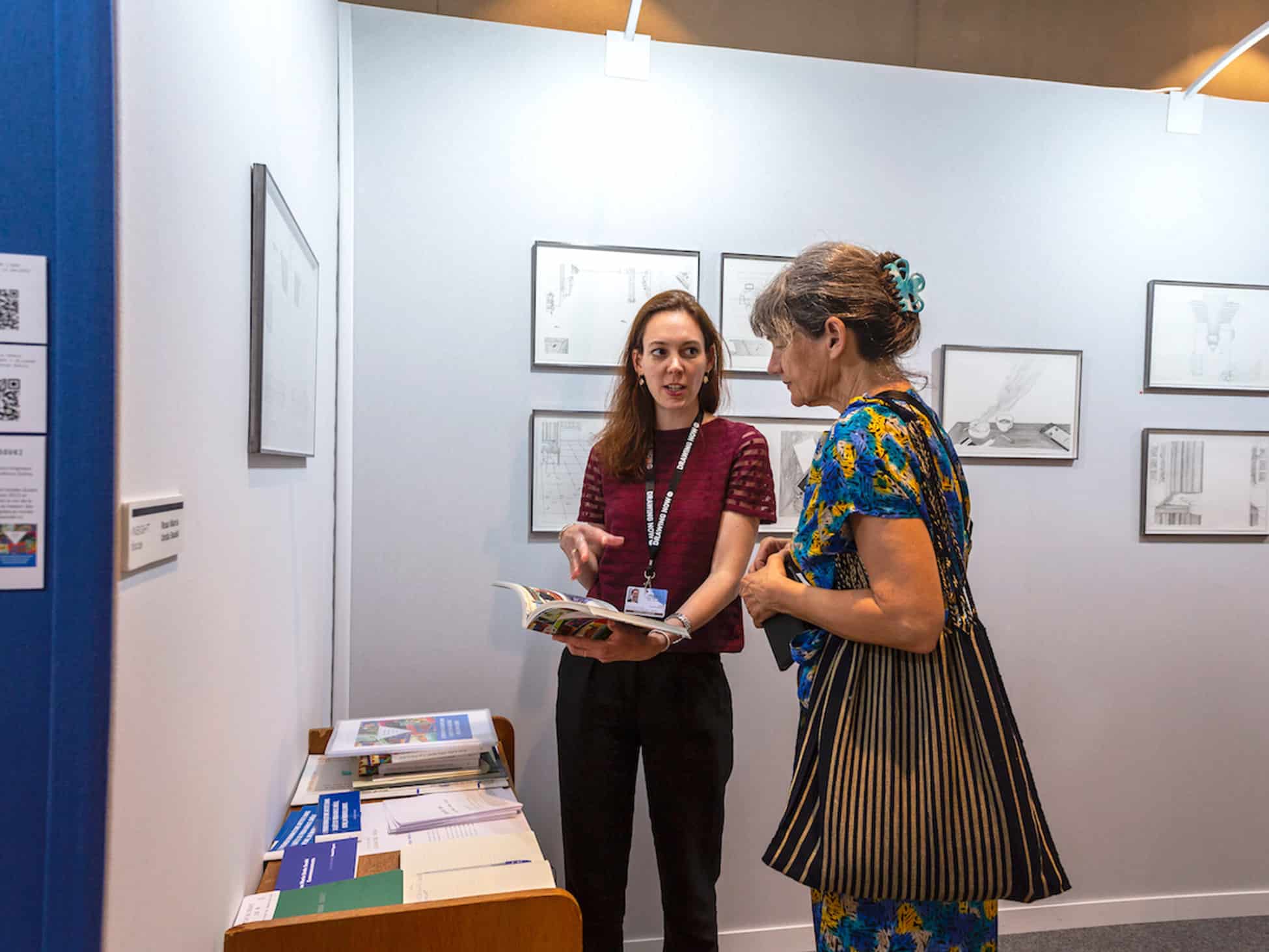 Located on level -1, this sector welcomes proposals from one or two French or international artists in a context that promotes immersion in the artistic universe.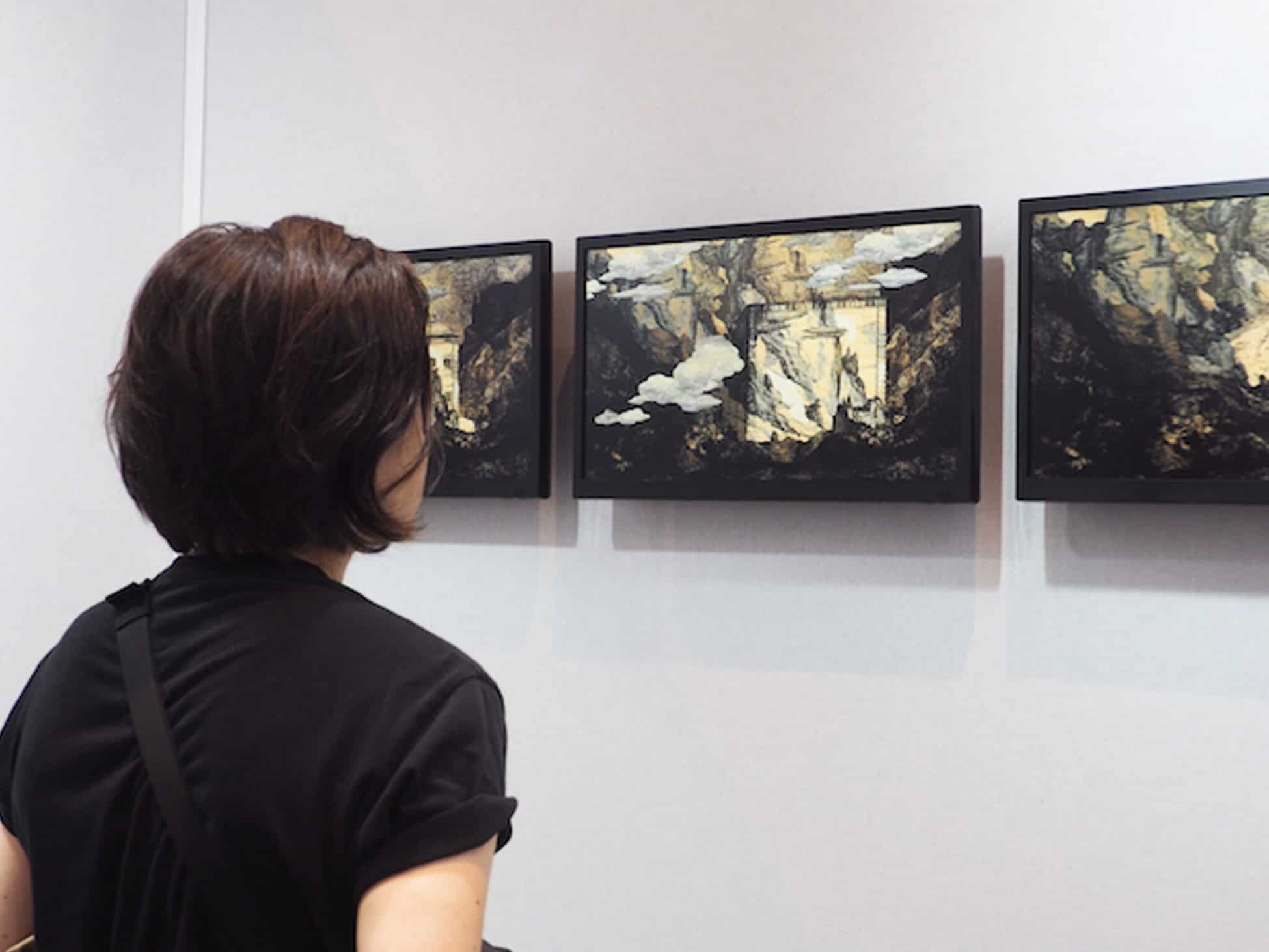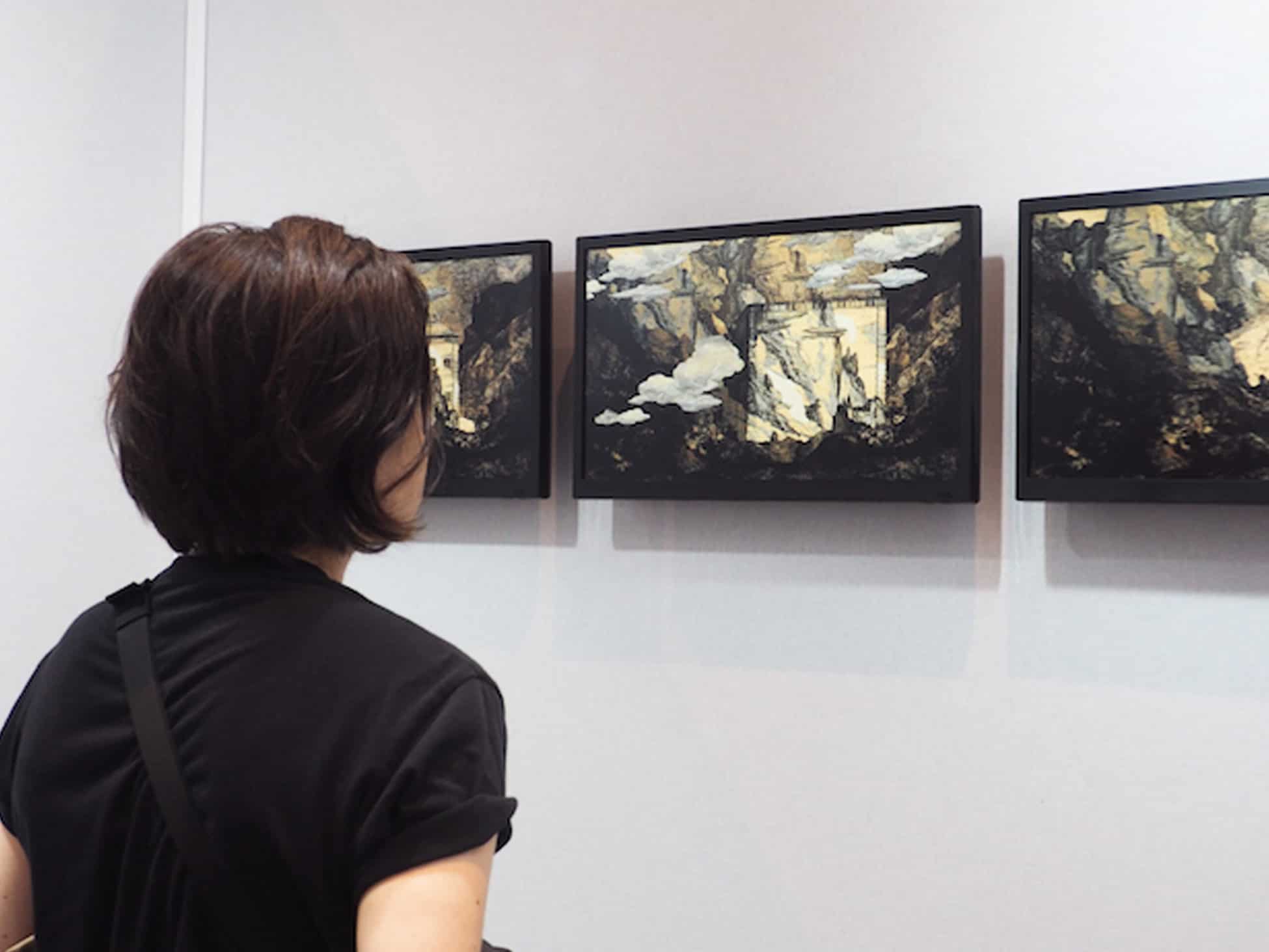 Located on level -1, this sector hosts projects that combine drawing with various mediums such as photography or animation; or to disciplines such as architecture, pedagogy or history, in short a place where drawing tests its limits.
Discover the latest catalog of Drawing Now Art Fair, that of the 15th anniversary edition. He looks back on these 15 years of contemporary drawing with interviews and unpublished testimonies of curators, artists and professionals.
Quality in every way! Thanks to the Drawing Now Prize 2017, it is allowed to the drawing to free itself from any constraint, thus offering it visibility in all its material states!
Galerie C
A show always eagerly awaited, an attentive public, the opportunity to meet new collectors.
Galerie Papillon
DRAWING NOW PARIS maintains a level of quality. It must continue to internationalise within Europe and with other continents. The organizing team makes great efforts in this direction and is attentive to the needs of gallery owners and very kind in all circumstances.
Suzanne Tarasiève, Galerie Suzanne Tarasiève
An edition welcoming new visitors and foreigners, especially Dutch, German, some Americans and new collectors. A particularly caring, calm, curious and happy audience to discover the diversity of the Show. A particularly benevolent, calm, curious and happy to discover the diversity of the Show.
Isabelle Gounod, Galerie isabelle Gounod
A salon as friendly as it is of high artistic quality. Inescapable.
Galerie Sator
Whether it is part of a sophisticated installation, framed, punished or painted on the wall, whether it overflows into the field of video and animation, drawing is everywhere. Once considered a preparatory sketch or secondary document, this medium has become an art in its own right, very popular. The figures bear witness to this: according to the Artprice database, between 2005 and 2014, the volume of drawing auctions more than doubled.
Contemporary drawing: the lure of stroke
"The only Salon du Dessin Contemporain has been held for ten years in the heart of the capital. And nowhere else in the world. »
Drawing Now, Dix ans de dessin
The first Contemporary Drawing Fair initiated in 2007 was confidential. This is no longer the case for its 10th edition not only in celebration, but open to a whole series of perspectives and attractions for those whom this most intimate gift of artists rightly titillates .../... The quality and strength of "Drawing Now", a living room that greets all amateurs,it is its eclecticism in form as in substance.
The drawing has regained its luster among amateurs
"For its tenth edition, Drawing Now is establishing an already well-established position, looking at the safe bets while valuing emerging artists .../... The model works, because out of the seventy-four merchants, the proportion of internationals is increasing, reaching this year 41%. It must be said that foreign fairs dedicated to drawing are more attached to the paper medium than to the medium in its multiple creative possibilities as is the case at Drawing Now. »
Fairs
Drawing Now, dedicated to contemporary drawing, confirms its status as the friendliest Fair of the year
Full view
Ten years ago, it was just a shudder. Today, it is undeniable, drawing has won its bet: to be considered as a practice in its own right, as noble as it is surprising.
Full view